Set Work Time in Outlook Calendar
If your work schedule is something different than the typical hours from 8 am to 5 pm, Monday thru Friday, you can change Outlook's calendar to what your work times are.
Open Outlook.
Select the "File" tab. 

Choose "Options" from the menu. 

Select "Calendar" from the menus and then modify the "Work Time" settings.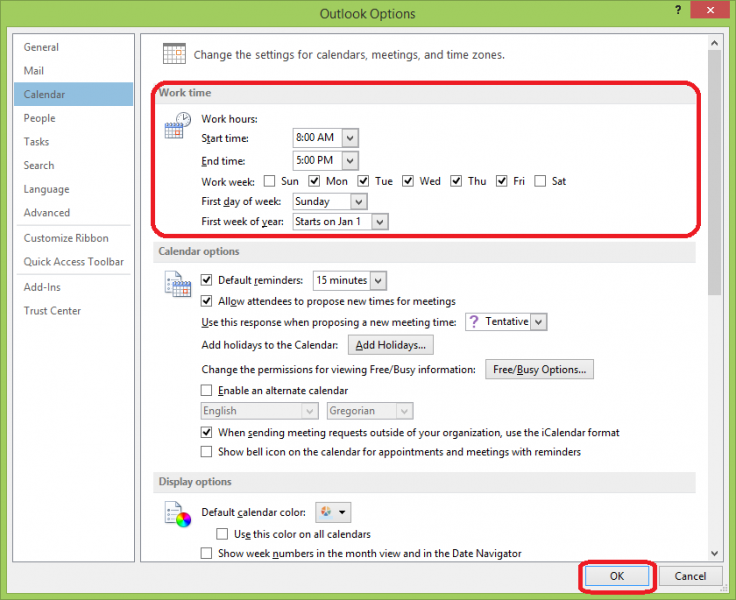 5.   Click
"OK"
at the bottom right of the window.