Troubleshooting an Existing Exchange Account in Outlook
Microsoft Exchange Account access is granted to certain faculty and staff upon request. It is mainly used for its calendar sharing function. You can access your exchange account online at
https://exchange.nmu.edu/owa
. 
If the Exchange account continually promps for a password or you see the message that "Trying to connect" or "Not connected to exchange" in the lower right corner, follow these instructions to ensure Outlook 2016 connects and works correcty. 
The Outlook password prompt:
Checking "Remember my credentials" (if your password is correct) will make it so you don't have to log in each time you open Outlook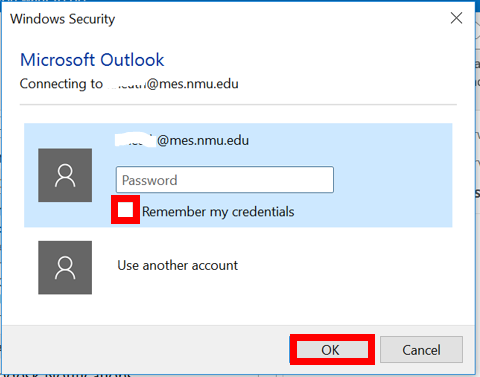 "Trying to connect" message:  

1. First, ensure your password is correct. To ensure that your password is correct and your account is enabled, you can verify your
account status
.
2. When you are prompted to log into your Exchange account the username field should be
"ads\yourID".
Enter the NMU Password. 
3. Veryify that "Work Offline" is not selected in the "Send/Receive" tab. If it is, click it to un-select it. Click
"Send/Recieve All Folders"
to the left to attempt to connect.      

4. Click on the
"File"
tab on the ribbon menu in the top left corner. Select
"Account Settings"
, once the drop down menu opens you will have to click on
"Account Settings"
again.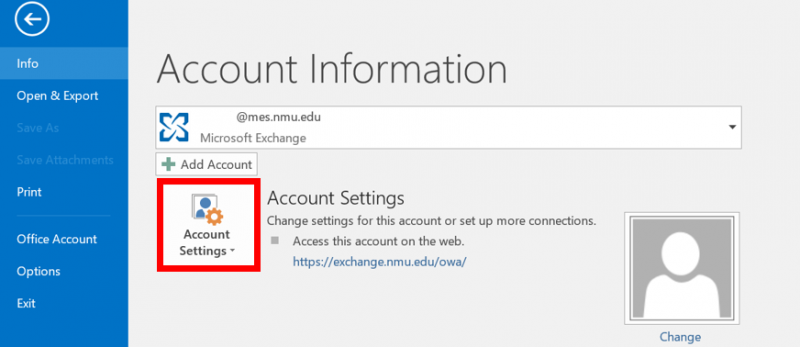 5. Once
"Account Settings"
is open double click the account labeled
"yourid@mes.nmu.edu"
or a name related to Microsoft Exchange.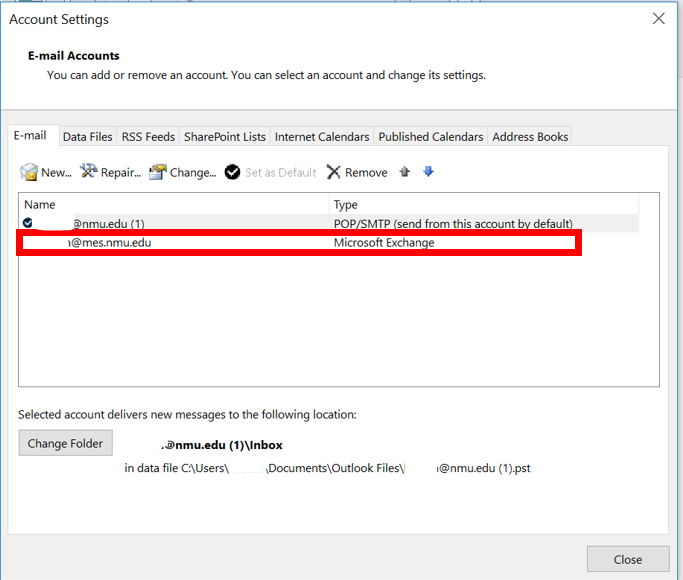 6. You should now see the following window. The
"Server"
field may contain different information. Click on
"More Settings"
in the bottom right corner of that window.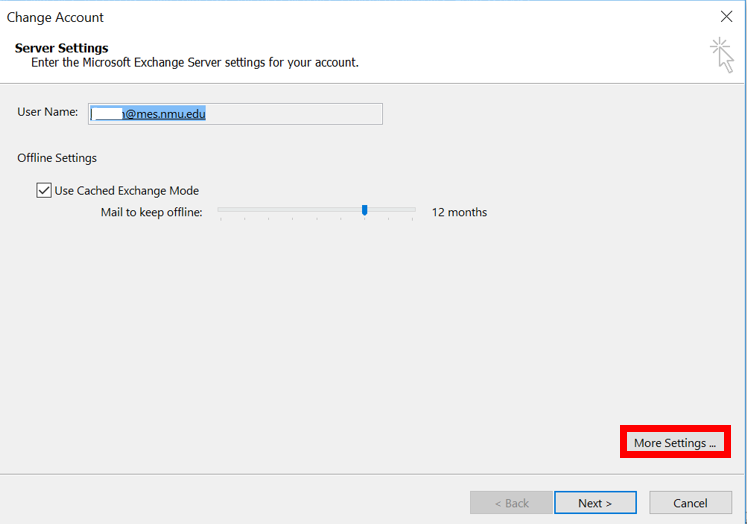 7. A small window will open. Click the
"Advanced"
tab and ensure
"Use Cached Exchange Mode"
and
"Download Shared Folders"
are checked.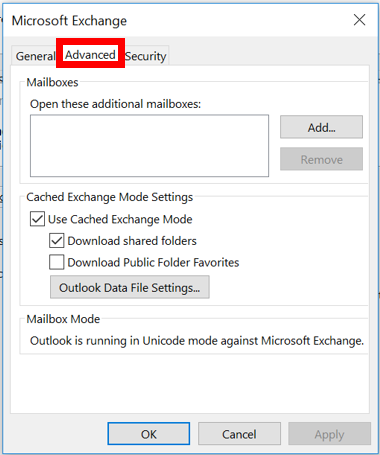 8. Select the
"Security"
tab and ensure
"Encrypt data between Microsoft Outlook and Microsoft Exchange" 
are checked.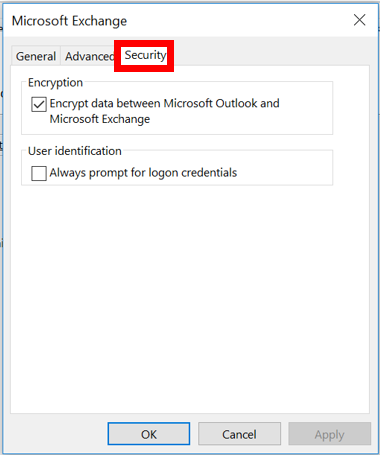 9. Select
"Apply"
then
"OK"
to close this window.
10. Click the
"Next"
button in the
"Server Settings"
window.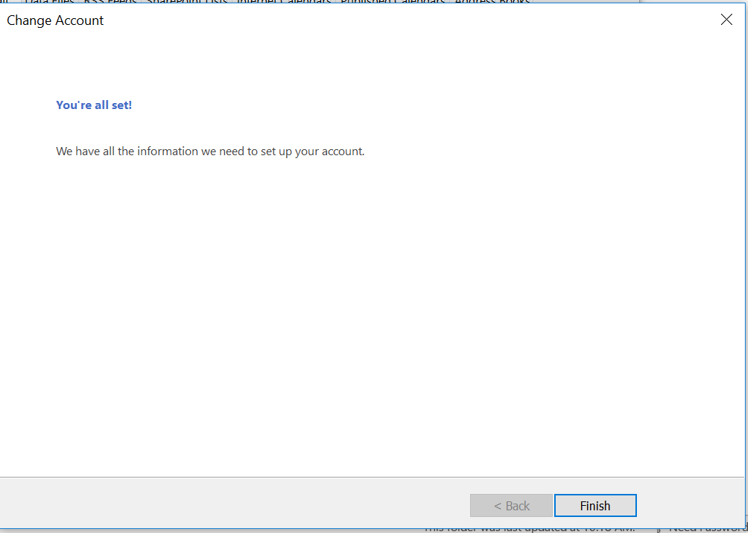 11. Outlook will check the settings and should display a window with the text "You're all set!" If so, press
"Finish."
12. Exit and re-open Outlook to ensure it is working. 

If you have the correct password and are connected to the internet the bottom bar should now say
"Connected to Microsoft Exchange".
Otherwise there may be a problem with the server or something else. Contact the Helpdesk (906) 227-2468 for more help if the problem persists.