Repair a Profile in Outlook
If an error on opening Outlook states that there is an error with a pst file you can repair this file. However, this is a potentially long process depending on the size of your mail file. 
Though these instructions use Outlook 2016, the instructions are comparable to 2010 and 2013. 
 
​1. With Outlook closed, search "Control Panel" in the start menu or search bar and select the "Control panel" option.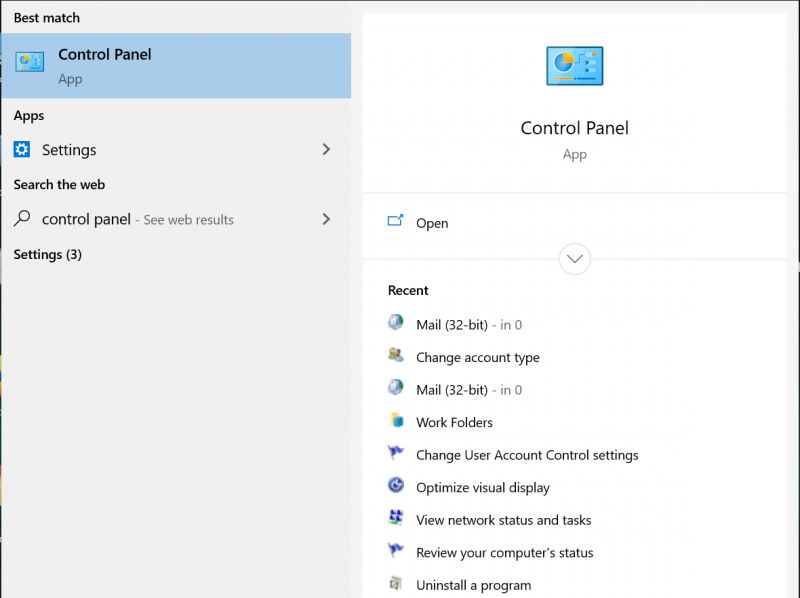 2. Click on "User Accounts"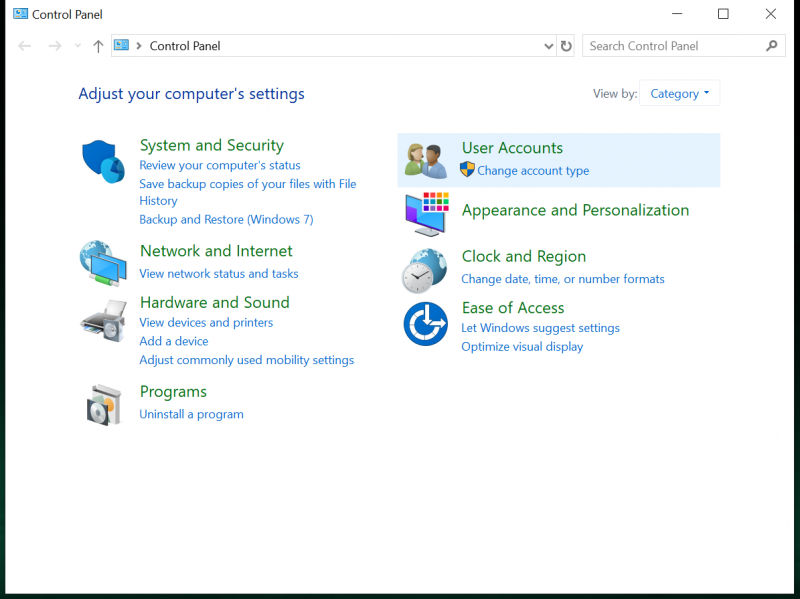 3. Click on "Mail 32"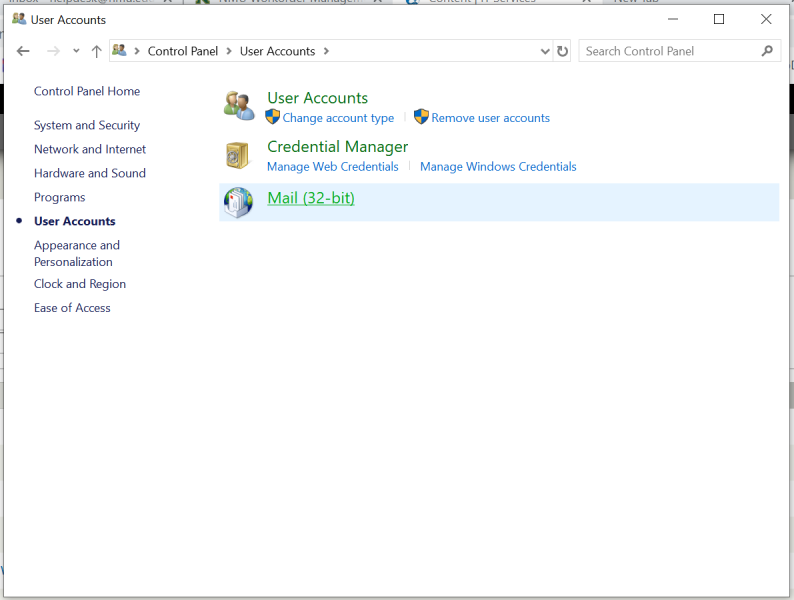 3. Click
"Email Accounts."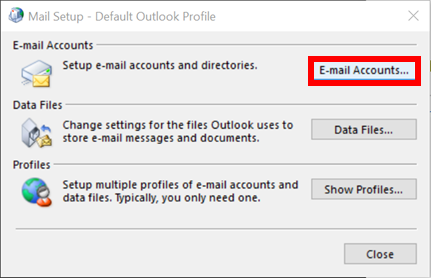 4. Click your email to select it and select
"Repair."