Backing up Contacts in Outlook
You can export contacts to a file that can be then imported into other applications. This way also if you have to change computers you won't lose any of your email contacts. Though these instructions use Office 2016, the steps are similar or identical for earlier versions. 
1. Click the
"File"
Tab and click
"Options."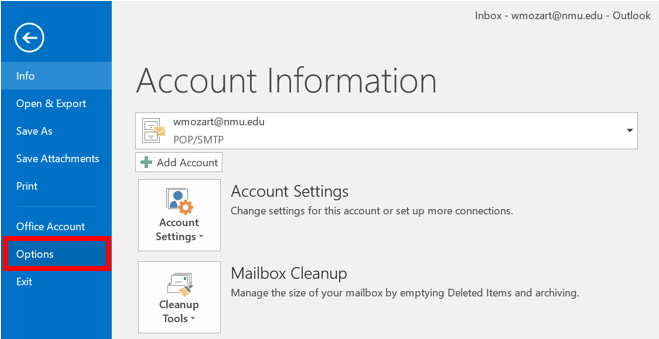 2. Click
"Advanced"
and select
"Export."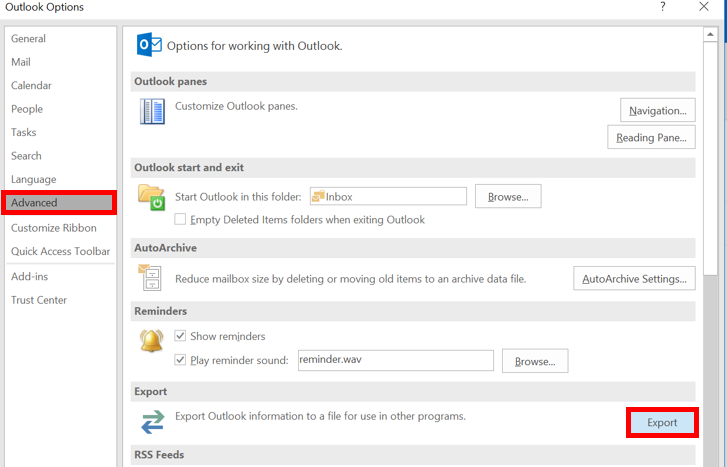 3. In the Import and Export wizard, click
"Export"
 , then click 
"Next."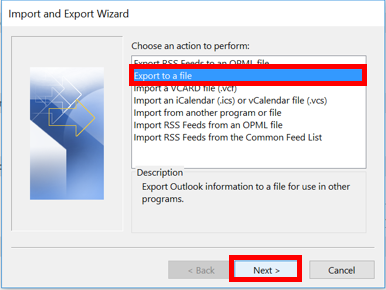 4. Under create a file of type, select 
"Comma Separated Values" 
this is the most common way to export. Click 
"Next."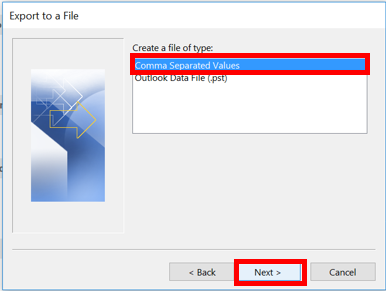 5. Under Select folder to export from, select the 
"Contacts" 
then click 
"Next."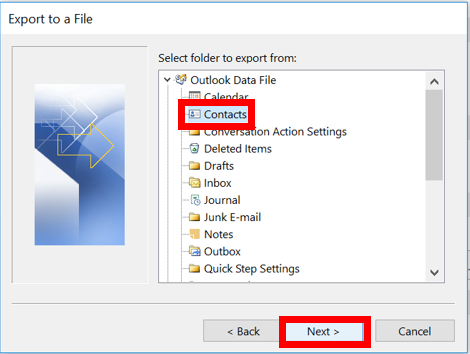 6. In the Export to a file, click 
"Browse" 
 and select the area that you want to save the file and rename it
"Backed up contacts (date)."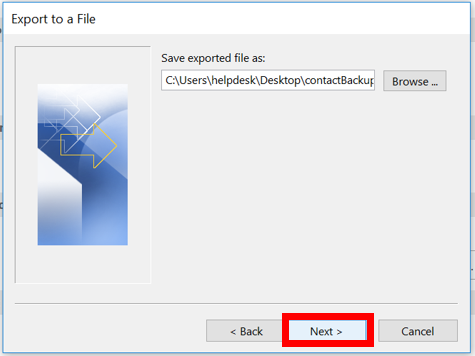 7. Click 
"Ok" 
to close the file explorer window, then click
"Next"
on the "Export to a File" window. 
8. Click 
"Finish."