Password Locking a MacBook Screen
It's a good idea to password protect your screen when you are away from your computer, particularly when you are working in a public place. To do this enable screen locking by:
1. Go to the Apple Menu,
"System Preferences"
2. Click on
"Security & Privacy"
and look under the
"General"
tab
3. Click the
"Lock"
icon in the bottom left of the window so it is unlocked and allows you to make changes in the Preferences. You will be prompted for your OSX password which is probably the same as your NMU email password.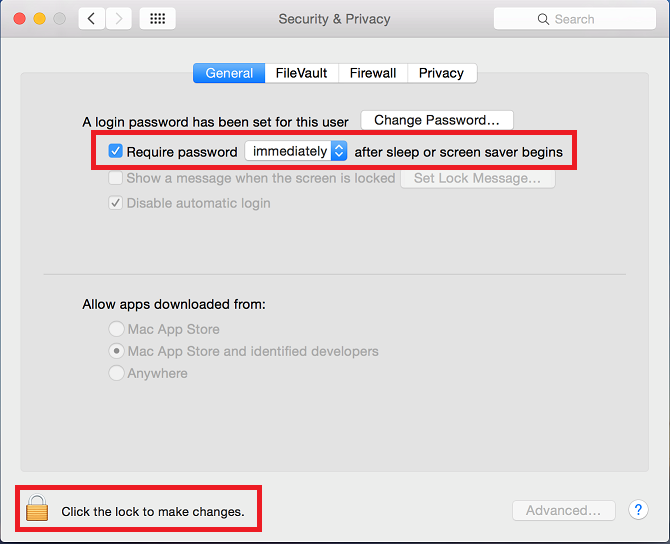 4. Click the checkbox next to
"Require password after sleep or screen saver begins"
5. From the drop down menu select
"immediately"
as the time interval to require the password.
6. Exit out of System Preferences. Screen locking is now enabled.
7. You can now lock down the screen anytime by holding down the
Control+Shift+Power
keys.