Using Software Update on the Macbook
When the MacBook is connected to the Internet, it will automatically check for updates on a weekly basis. Before any major system updates, for example, upgrading from Yosemite to El Capitan, please contact the HelpDesk to ensure that the image will function with the new update.
To manually update, follow the instructions below. 
1. Click the Apple icon in the upper left hand corner and click "About This Mac."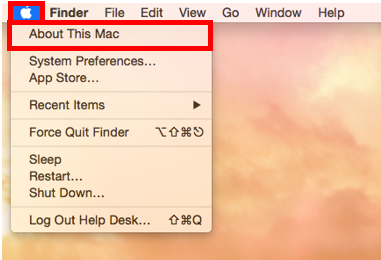 2. Click "Software Update."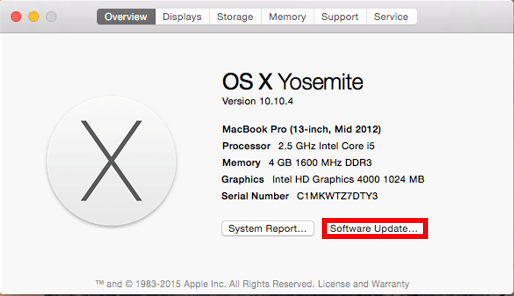 3. Click the "Updates" button and select "Update and restart." You may need to sign in with your Apple ID for some updates.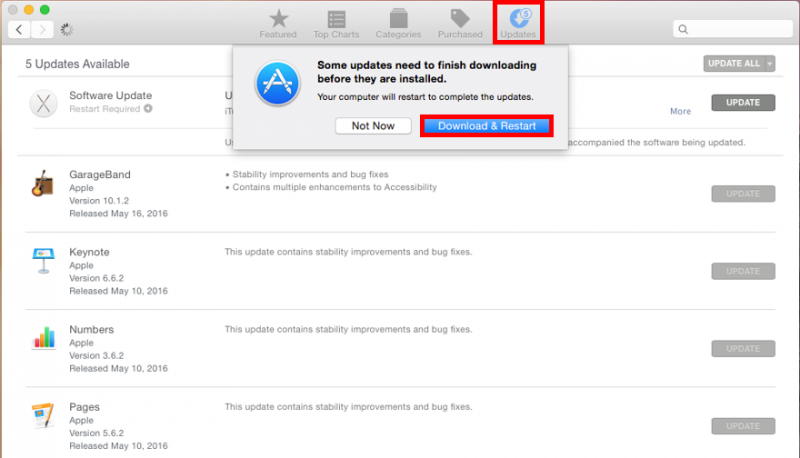 4. If prompted with a license agreement, click "Agree."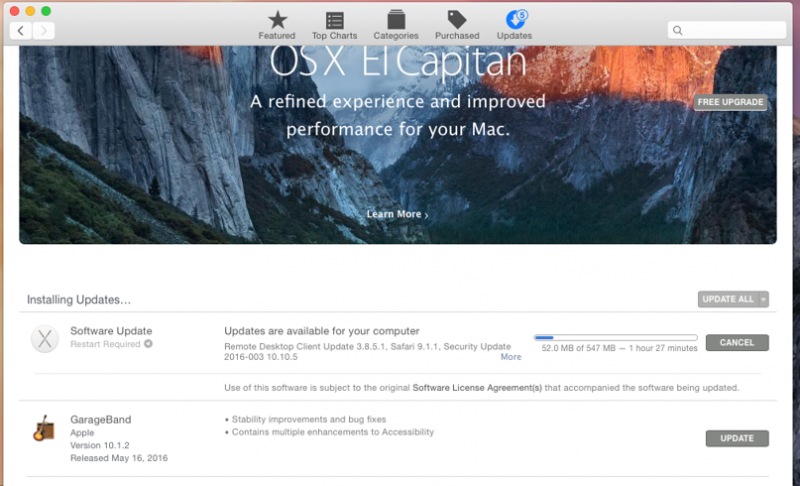 5. Some updates may take over an hour, so be sure you have time. You may be prompted to restart when the updates finish. The restart may take some time and then the computre will install updates.