Global Telecom Mobile Hotspot Device Instructions
Take note of all of the hotspots default information located under the battery. You will find the default Network SSID, WiFi Password, and default router login username and password.
Connecting to the Global Telecom GLR-110S41
  1. Using the included MicroUSB cable, plug the MicroUSB end into the hotspot, and the USB end into your computers USB port, or connect using your devices WiFi by connecting to "admin-####". The numbers are the last 4 of the MAC address. The WiFi default password is the last 8 numbers of the IMEI located on the bottom of the box.
  2. Once connected, open a web browser and type in "192.168.0.1" into the URL address bar. This will take you to the LTE Wireless Router login page. Log in using username: system and password: system.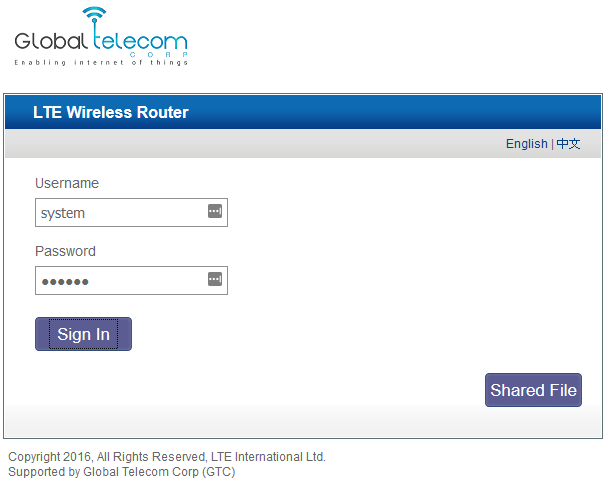 You may see a message while typing into the username and password as "connection insecure", disregard this message.
  3. You will see a welcome message. Click Quick Setup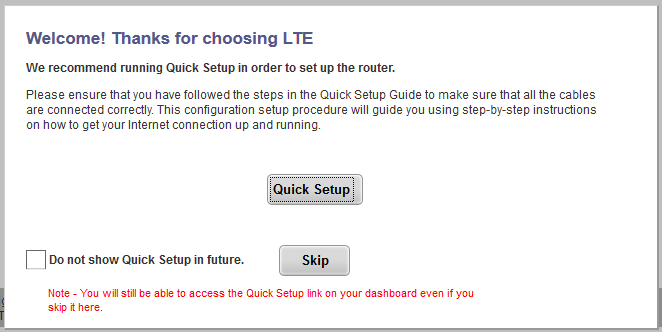 4. The next screen will auto populate after a few moments. You may change the login information for your router here, or click Next to keep the default the settings.
  5. The next screen will allow you to configure your LTE device to connect to NMU. These settings should look like the following:
     a. My Internet Connection is: Cellular
     b. Network Mode: 4G only
     c. Preferred LTE Type: TD-LTE preferred
     d. Connection Mode: Auto
     e. MTU: 1400
     f. Auto APN: Unchecked
     g. Engineering Mode: Enabled
     h. Query Time Interval: 1
     i. APN settings: APN settings Checked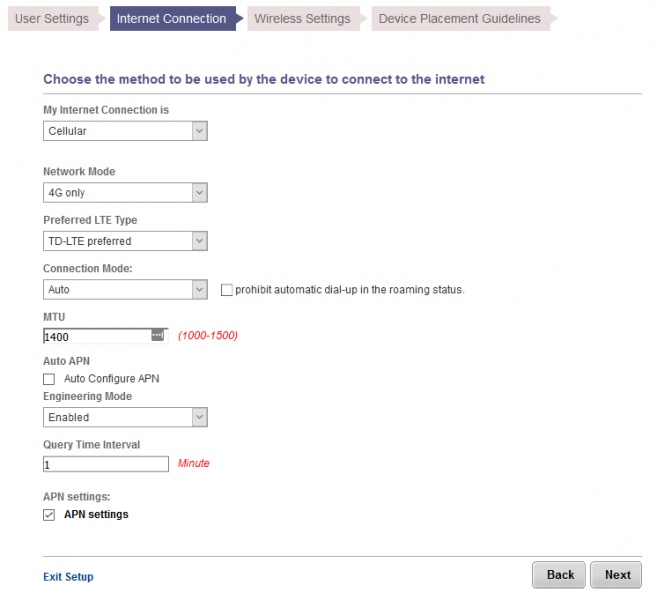 6. Left-click on the bolded APN settings on the bottom of the page. A window will appear. Change the settings to the following:
     a. PDP connection name: PDN1
     b. LTE APN Name: nmulte
     c. IP Type: IPV4
     d. Enable QOS: Unchecked
     e. LTE Authentication Type: NONE
     f. Click OK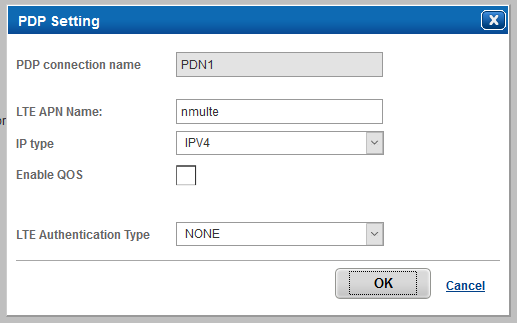 7. Click Next
  8. You will be able to change your Wireless Network Settings, such as SSID and passcode here. We recommend changing these now. After you are finished, click Next.
  9. Next screen will show recommendations on where not to place your WiFi device. Click Finish when done.
  10. Now, use the URL address bar and navigate to register.nmu.edu to register your device. You are now complete!