Customizing the Windows Notification Area
You can choose what displays on the notification area of the taskbar.
1. Right-click on the date and time display on the taskbar and select
"Customize notification icons."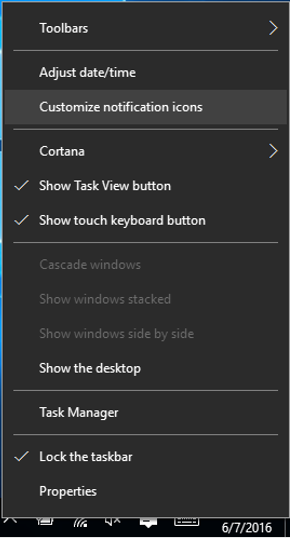 2. There are a few options for customizing your notification icons. You can click
"Turn system icons on or off"
to see more options or you can turn certian notifications on or off fomr this window.