Changing the Windows Sound Theme
The sounds that Windows makes on Startup, when a program is closed, or during other program events can be changed. The following steps outline this process.
1. Right click on any empty space on the desktop and select
"Personalize"
from the drop-down menu.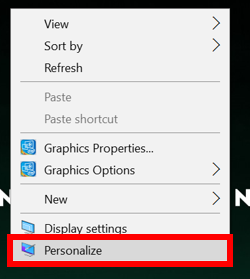 2. In the "Themes" tab of the Personalization window, select "Advanced Sound Settings" under "Related Settings."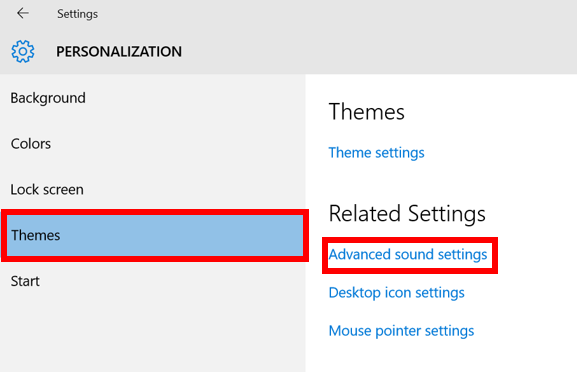 3. A new window will appear. From the "Sound Scheme" dropdown menu, you can select a premade sound scheme.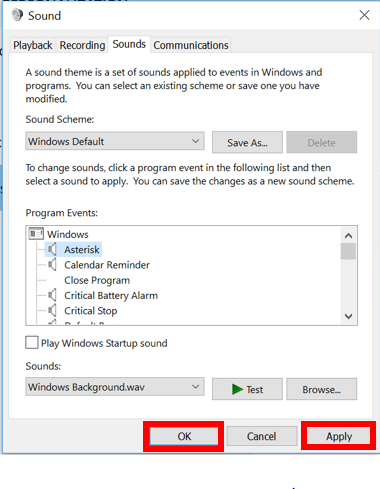 To hear the sounds, select an item from "Program Events" and click the "Test" button with the green arrow to hear it.
4. Select "Apply" and "OK" when you have selected the desired scheme.