Setting gmail as your default email client
When you click on an email address on a web page or other location you may be prompted to allow the application to open Microsoft Outlook or some other email client. This is related to Outlook being your current default mail application in Windows. If you click on an email address in a browser or other application Windows will try to open Outlook to process sending a message to that address.
If you are using gmail you can set Chrome and gmail as the default mail application to address the issue. To do this:
    1. Type 'email default' in the Windows start menu and select "Choose a default mail app" from the search results.
    2. Click the "Email", "Outlook 2016" choice and choose "Google Chrome".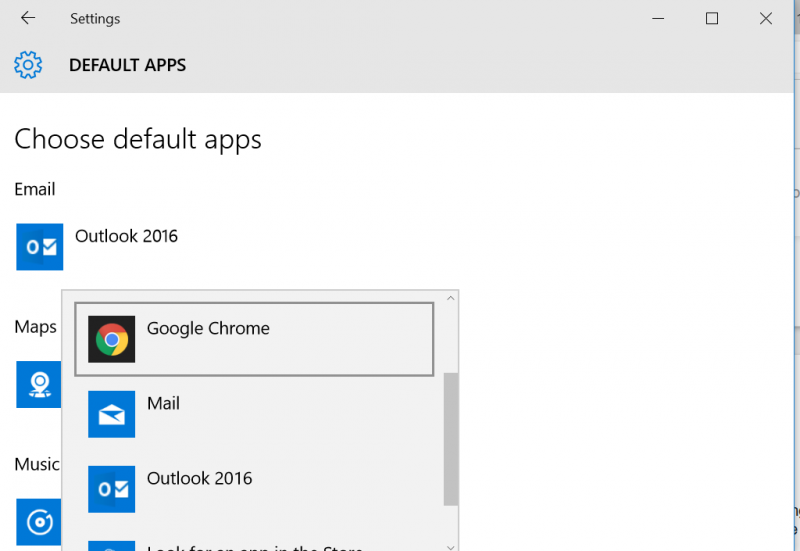 3. Open Chrome and go to mail.google.com and log in.
    4. Right click the double black diamond in the far right of the address field and choose "Allow" and click "Done".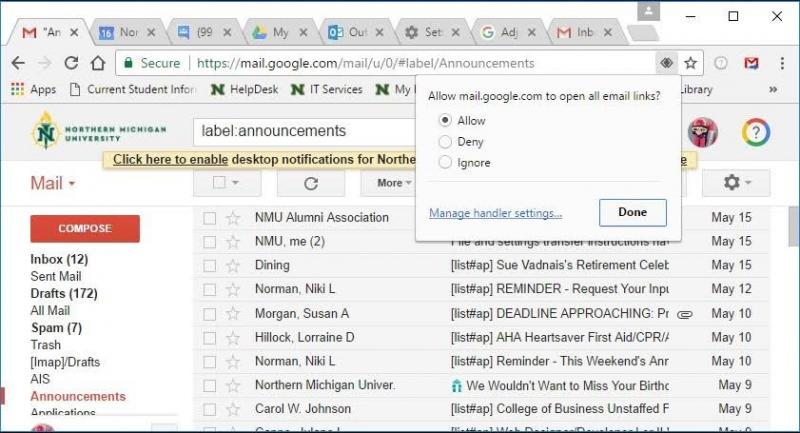 5. Try clicking an email link in a web page or Microsoft Word document and verify it opens Chrome and Gmail to send a message.