Changing the Windows Screen Saver
The Windows screen saver can be changed to fit your personalization preferences. The steps below cover the process of changing the screen saver. 
1. Right click on any empty space on the desktop and select
"Personalize" 
from the drop-down menu.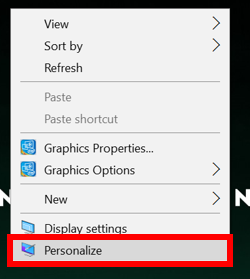 2. A window should appear. Select
"Theme Settings"
From the
"Themes"
tab.      

3. In the new window, select the
"Screen Saver"
option from the lower right corner.      
4. Select the desired screensaver from the drop-down list and select
"Okay"
and
"Apply"
to confirm changes.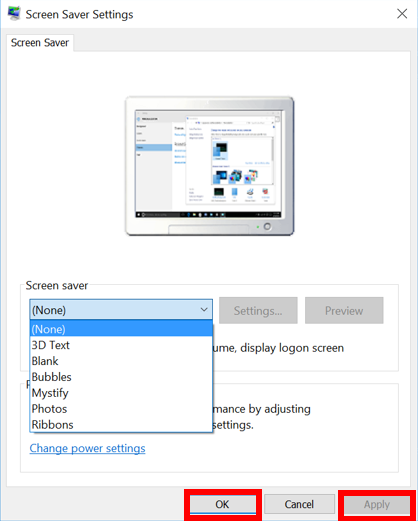 Click "Settings" to change the rotation, size, color, and other options.
Click "Preview" to view a preview of the selected screen saver on your desktop.
The "Wait" option can be used to set the length of time before the screen saver activates.