Adding a Network Location in Windows
Adding a network place in Windows allows you to access FTP, Windows file shares, and some HTTP servers (with FrontPage extensions loaded) directly in My Network Places, without having to use an FTP client. Though this article uses Windows 10, the instructions are similar for 7 and 8. 
1. Open the Start menu, then search and click "This PC." 
 In Windows 7, search and click "Computer."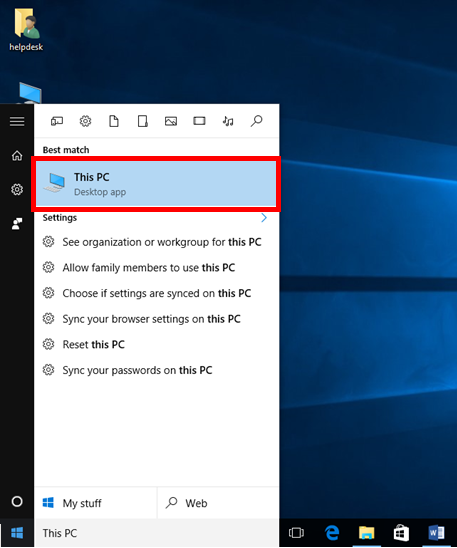 2. A Windows Explorer window will open. Right-click on
"This PC
" (or "Computer" in Windows 7) and select
"Add Network Location." 
3. Click
"Next"
on the wizard that opens.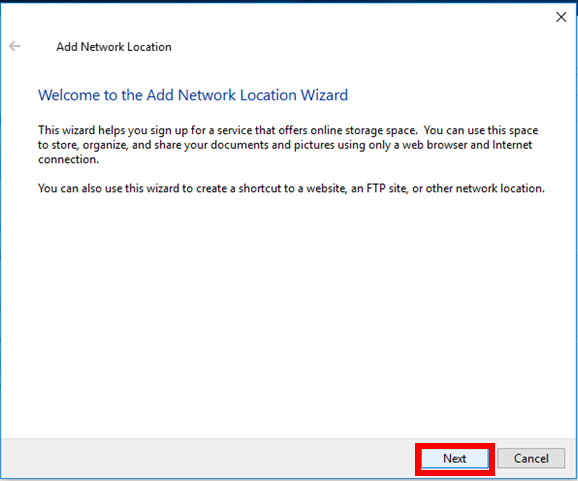 4. Select
"Choose a custom network location"
and click
"Next."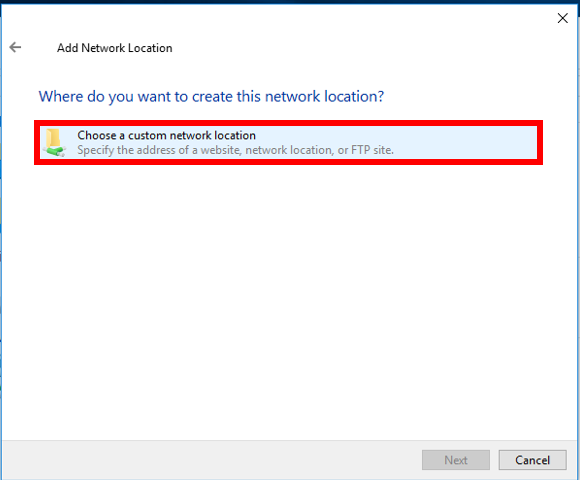 5. Type in the address, FTP site, or network location, then select
"Next."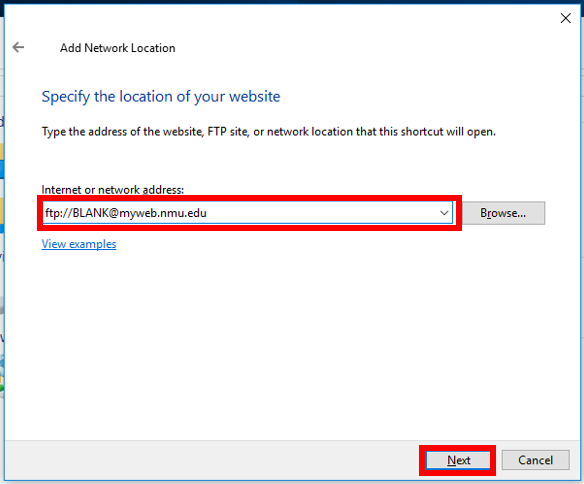 6. Type a name for the network and select
"Next."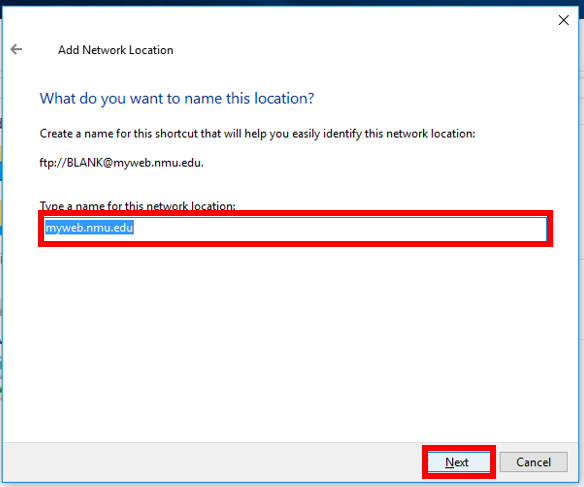 7. Click
"Finish"
on the wizard.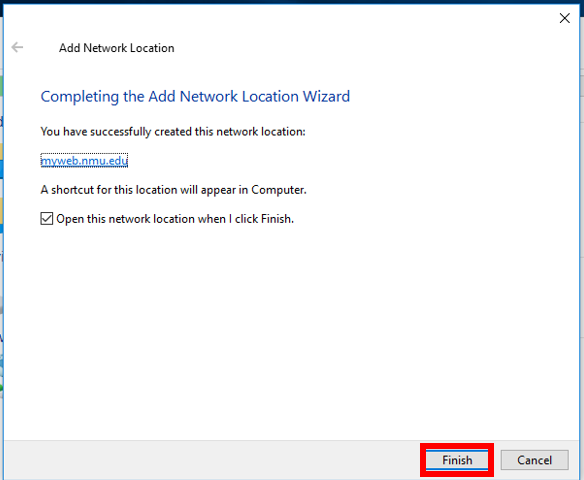 8. If a login screen appears, type in your NMU ID and Password, then click
"Log in."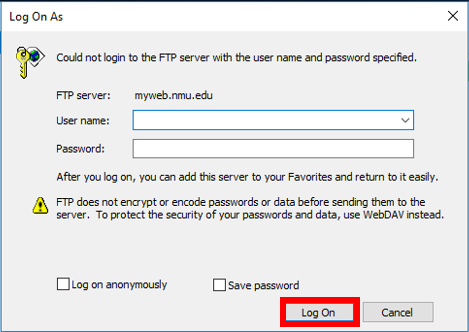 9. The location will now be listed under "Network Locations" in "This PC."