Macbook Backup and Restore
It's always a good idea to back your files up regularly and especially if you are planning to transfer them to a new machine. In addition to dragging and dropping files onto an external device, you can also burn files to a CD. Follow these instructions to learn how. 
1. Insert a blank CD and wait a few seconds for the OS to realize that it is, in fact, a blank CD.
2. When a dialog box appears make sure that
"Open Finder"
is chosen in action menu and click
"OK."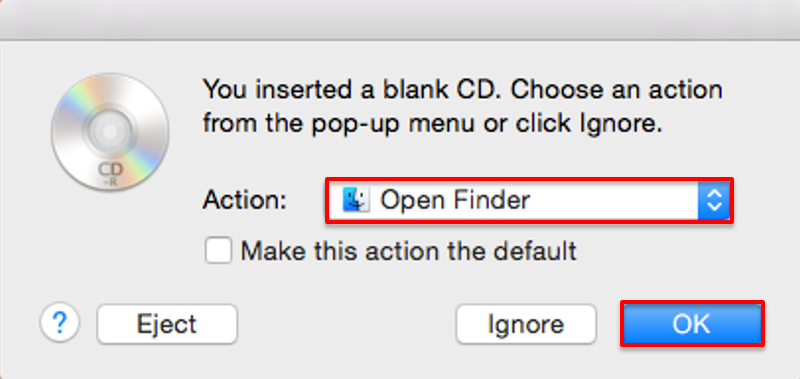 3. Wait while the Mac prepares the CD for use.
4. When the CD appears on the Desktop, add items to the CD by dragging-and-dropping files to it.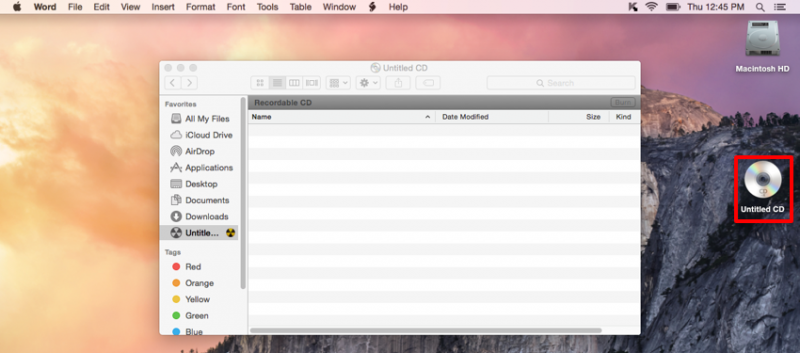 5. When you are ready to burn the disk, click the disk to select it, click the
"File"
menu and select
"Burn Disc." 
6. When the dialog box appears, name your CD and click
"Burn."
7. A progress bar display how much data has been burned.     

8. When finished, the CD will mount on the desktop.   
Note: You can restore files by dragging and dropping then from the disk and back to the location where you'd like