Connect to the Exchange Server using a Mac
Set up with Microsoft Outlook
Set up with OS X Mail
Set up with Microsoft Outlook
(This is the prefered way to set up your exchange account)
1. Open Microsoft Outlook on your MacBook. 
2. Click the
"Tools"
menu and select
"Accounts."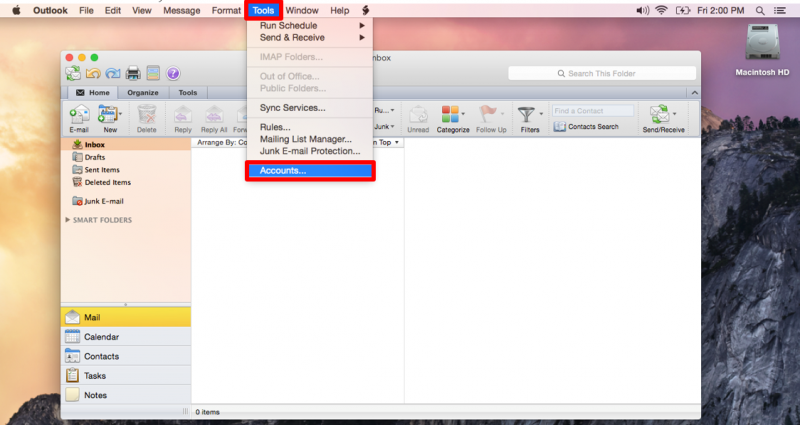 3. Click "
Exchange or Office 365
."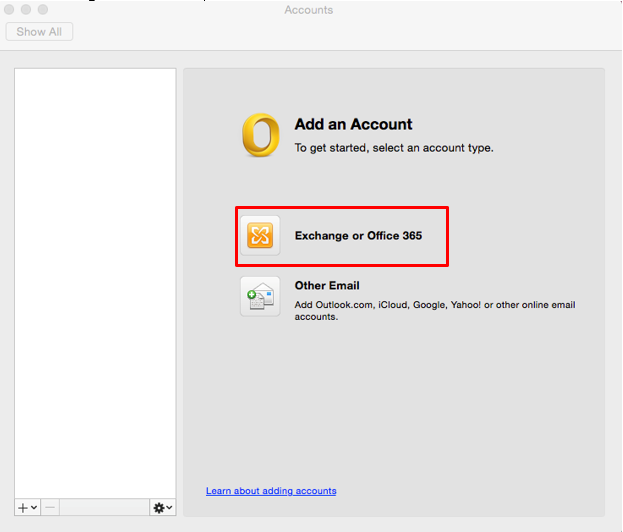 4. Enter your exchange account information and select 
"Add Account."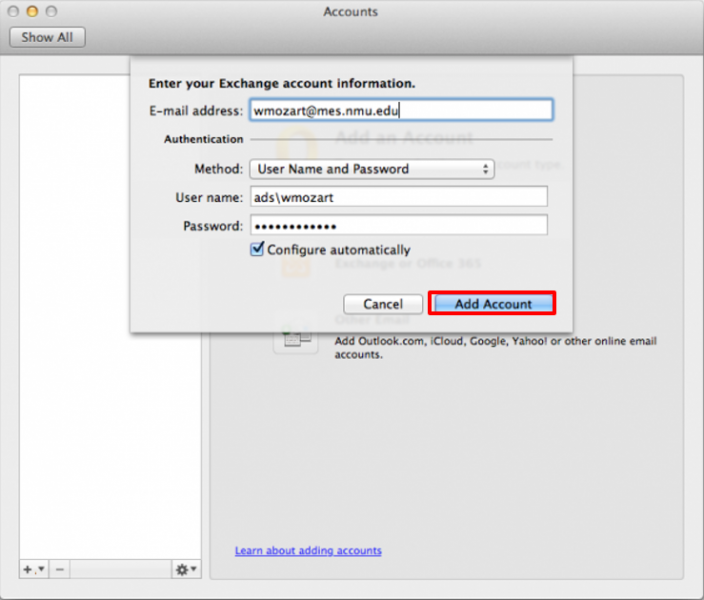 Enter your email ID and password for NMU.
For your username, type "ads\" before your NMU User ID. 
5. Veryify your information and setup is complete. 
    
Set up with OS X Mail
1. Launch the Mail application from the dock.

2. Select "
Exchange"
and click "
Continue."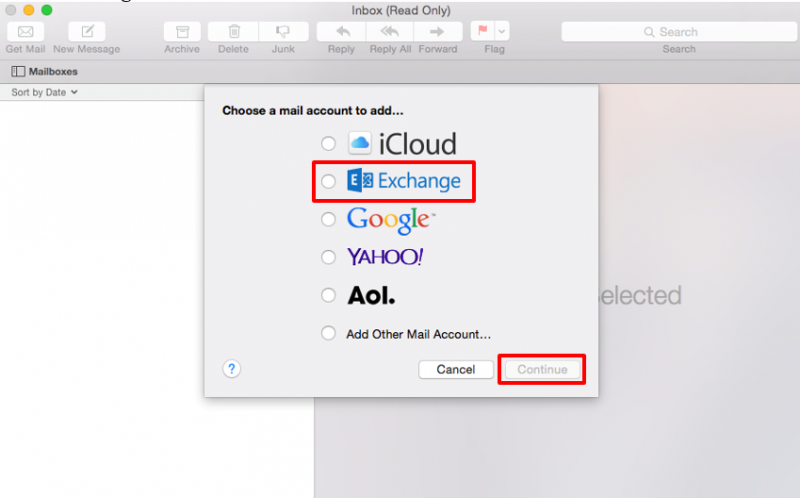 3. Enter your Name, Email Address, and Password and click "
Continue."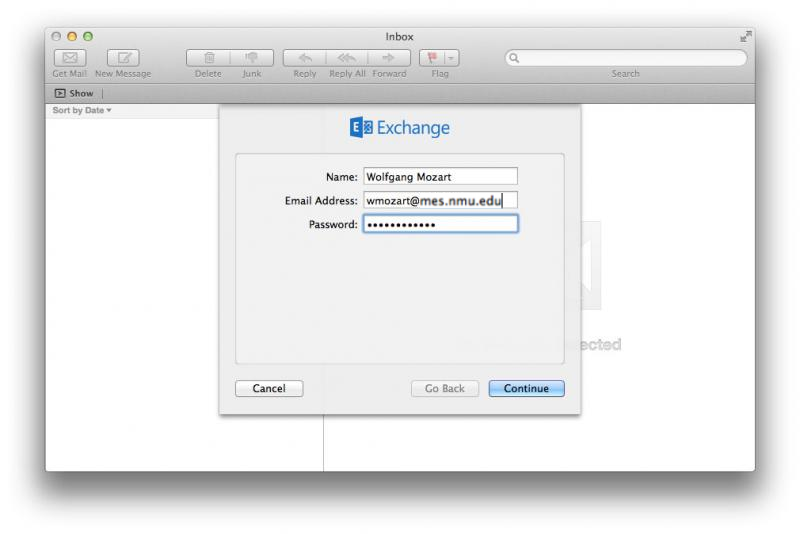 4. Enter an account description,  "
exchange.nmu.edu
" in the
"Server Address"
field, then click "
Continue."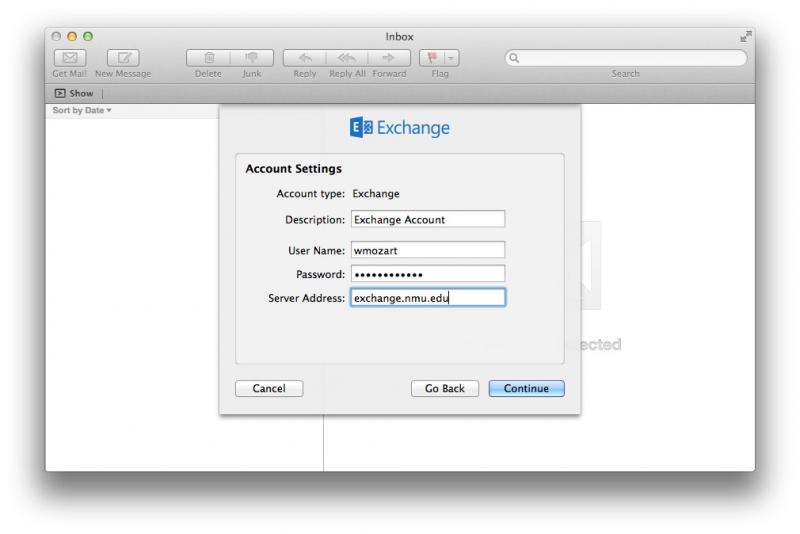 5. Verify the Account Summary and click
"Continue." 
6. You can alsu use features such as contacts and calandars with Exchange. Select the options you want to use with your Exchange server, then click "
Continue."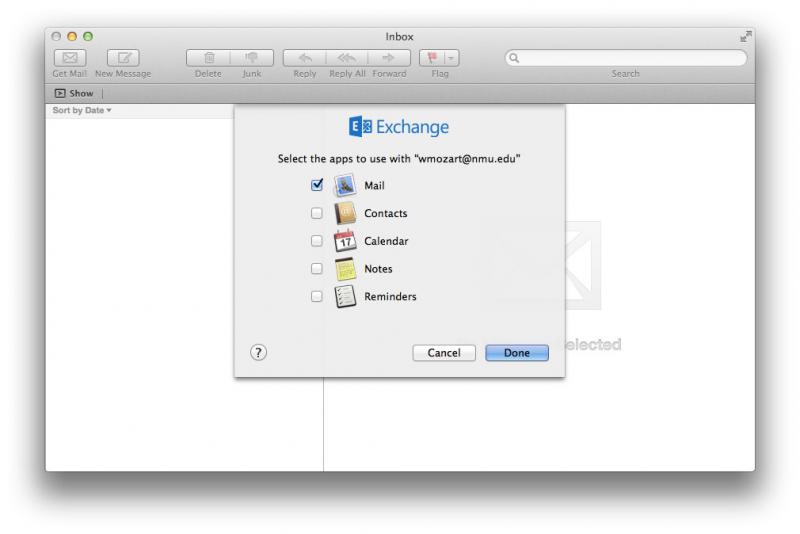 7. Setup is complete.