Saving and Exporting a Word document as a PDF file
With the newest version of Microsoft Office 2013, you are able to save and export regular word documents as PDF files. 
1. With the document that you want to export/save as a PDF open, select
"File"
from the ribbon in the top left corner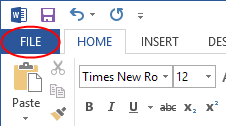 2. Select
"Export"
option that appears along the left-hand side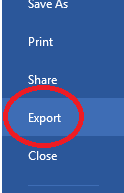 3. Then select
"Create PDF/XPS Document"
in the center of the screen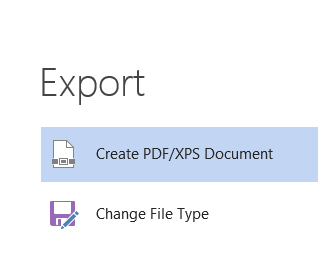 4. Choose a folder to export the PDF 
5. Type a name for the document and select
"Publish"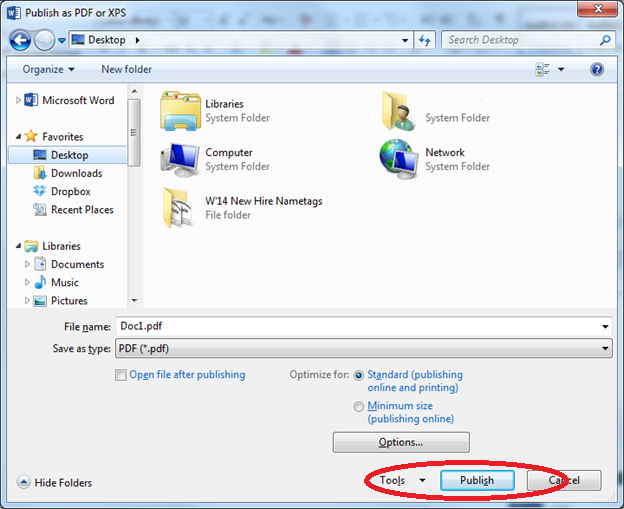 Now you can navigate to the folder where you saved the PDF document will open as a PDF file, instead of a regular Word document.