Bookmark Feature in Microsoft Word
You can add bookmarks to a document so you can easily find or link to a location. This tutorial uses the Office 2016 version, but can easily be transferrable to Office 2013 and 2010 versions. 
1. Select or highlight a location, picture, or text in your document. 
2. In the
"Insert"
tab on the ribbon menu, within the "Links" group select
"Bookmark."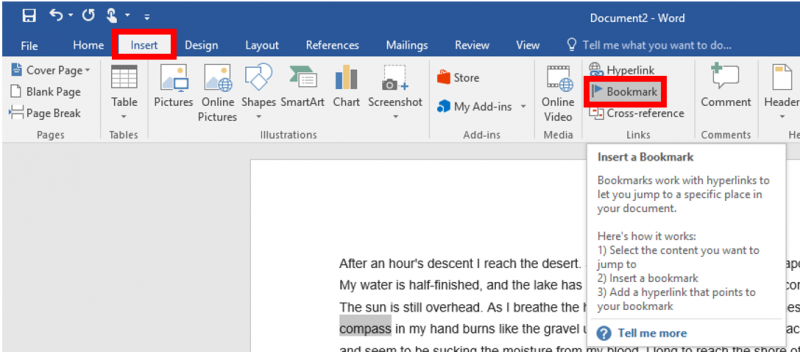 3. Type a name for your bookmark and click
"Add."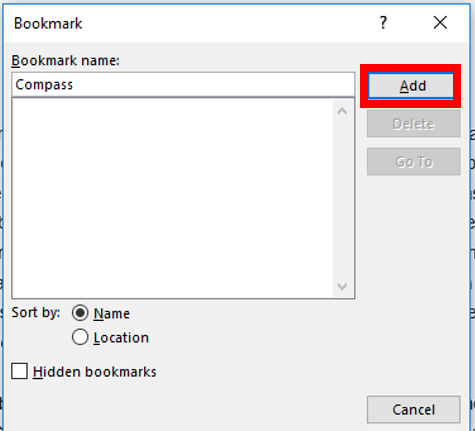 4. To create a link to the bookmark (such as in a list or table of contents at the top of the document), highlight the text you'd like it to link from and 
"Hyperlink"
from the
"Insert"
tab.      

5. Select
"Place in This Document"
from the left pane, expand
"Bookmarks"
to select the desired bookmark to link, and click
"OK."