Adding a Comment in PowerPoint
You can add comments to slides on a PowerPoint that don't display while you present but can be viewed and referenced whenever you need them. You may find this useful for making notes, commenting, grading, editing, collaborating, and many other situations. 
1. With your PowerPoint presentation open, select the item you'd like to add a comment to. If you'd like a general comment for the slide, don't select any specific item on it.
2. In the
"Review"
tab, select the
"New Comment"
button from the "Comments" group.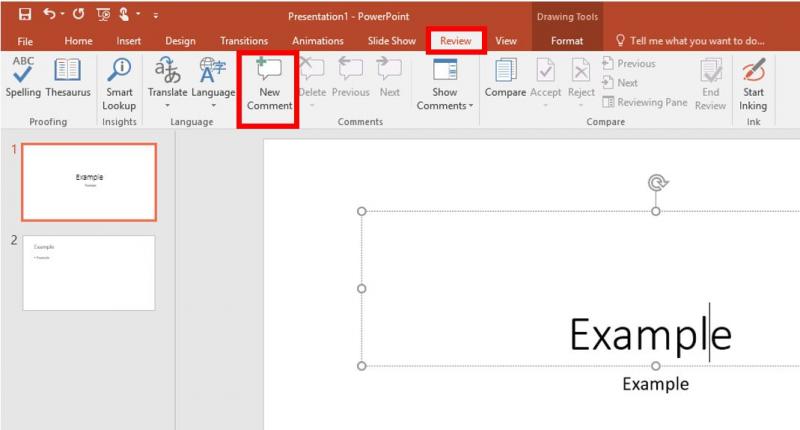 3. Type in your comment to the right. Here you can view comments and who they were made by.      

4. In the "Comments" group, you can toggle
"Show comments"
on and off by clicking it.