Change Kaspersky settings to allow USB devices
Kaspersky Anti-Virus software has components enabled to prevent the use of hacker-compromised USB devices that emulate keyboard behavior. This may interfere with using USB keyboards and pointing devices such as mice and devices used during PowerPoint presentations.
Usually Kaspersky will display a window when the device is connected asking you to enter a 4 digit code from the device. If the device is a pointing device the window should also display a "Show On-Screen Keyboard" link at the bottom right of the window. If you click on the link you can then use the pointing device to enter the 4 digit code and start using the device.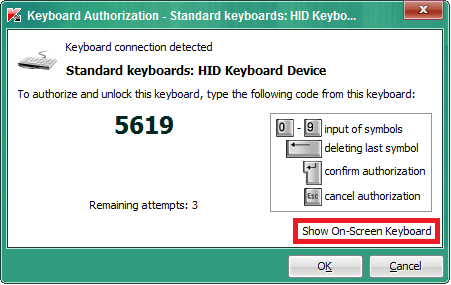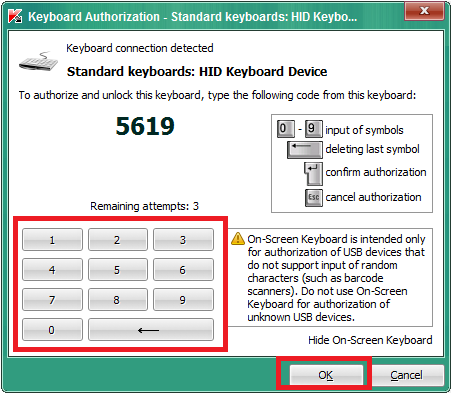 If the "Show On-Screen Keyboard" is not available you will need to change the Kaspersky settings to allow it to be displayed. To do this:
    1. Disconnect the USB device.
    2. Open Kaspersky using the red "K" icon available in the system tray at the bottom right corner of the Windows desktop.
    3. Click the"Settings" tab.
    4. Click the "BadUSB Attack Prevention" option in the left side menu.
    5. Uncheck the bottom "Prohibit to use On-Screen Keyboard for authorization" check box listed on the right side of the window. You could also uncheck the "Enable BadUSB Attack Prevention" check box if you wanted to disable this feature.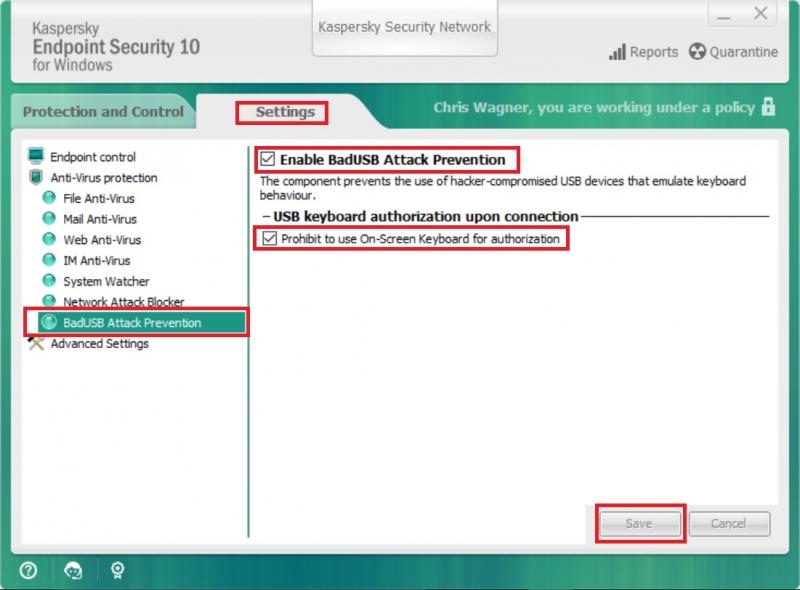 6. Click "Save" in the bottom right of the window. If you are prompted with "Anttention! This action will impact your computer's protection. Do you want to continue?" Click "Yes".
    7. Reconnect the USB device. You should now get the "Show On-Screen Keyboard" link or be able to use the device depending on the settings you have changed.