Adding Video to a PowerPoint Presentation
This is a guide that details how to add video recorded or stored on your computer or a video on YouTube to a PowerPoint Presentation. You can
view a video that addresses adding a video
in the
HelpDesk YouTube Playlists
.  
1. First, navigate to the slide that you would like to add the video. Then, click on the
"Insert" 
tab on the ribbon.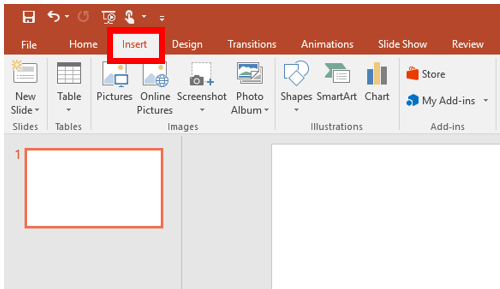 2. Select
"Video," 
which will bring up a small drop down menu.      
You can insert a video
 from your computer
 or an 
online or YouTube video
.

From your Computer
1. To choose a video from your computer, click the "Video on My PC" option.
​2. This will open Windows Explorer. Select the video you want to insert from the folder or location you stored it in.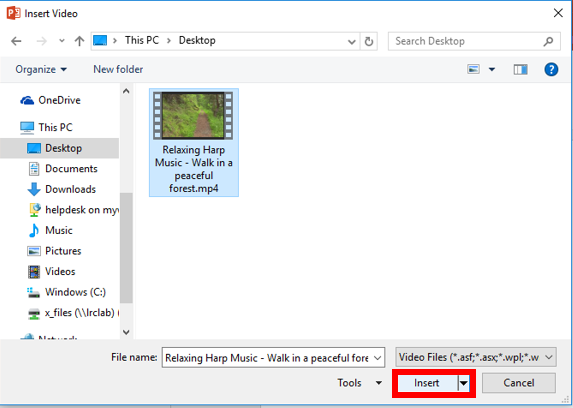 3. Once you've selected the video, click the "Insert" button. 
​
 
From Online
1. To insert an online video, click the
"Online Video"
option.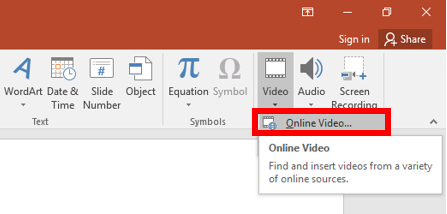 2. You'll need to either search for the video on YouTube or paste the embed code in the second box on the screen.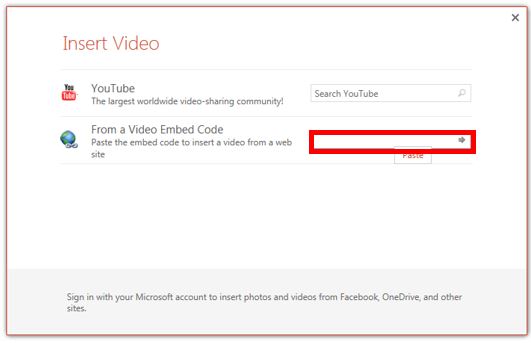 To get the embed code, open the video in youtube and right click on it. Select "Get embed code" and then copy the code (Ctrl+ C or the "Copy" button) to paste in the box pictured in the step above. You an also select the "Embed" option under the video and copy the code from here.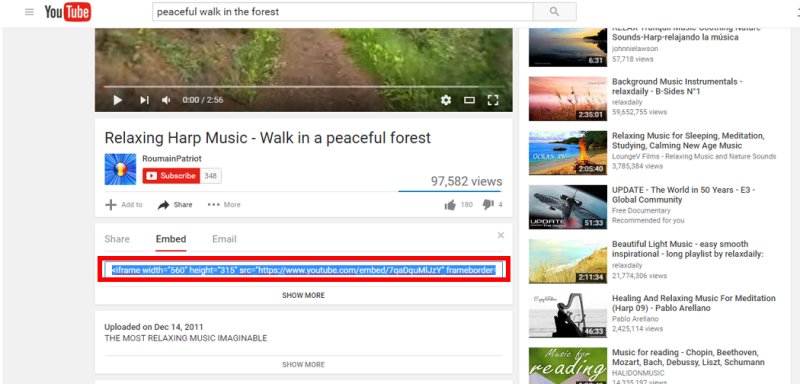 3. You can resize the video or move it by clicking or dragging at the corner.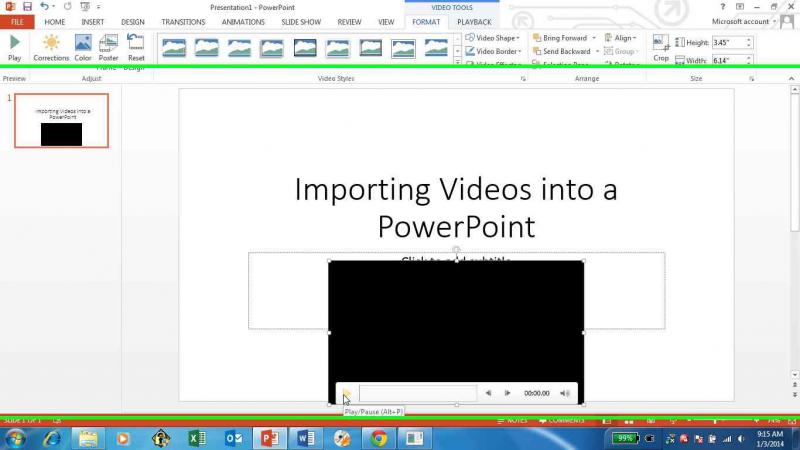 4. Explore additional editing options in the
"Video Tools"
tab on the ribbon.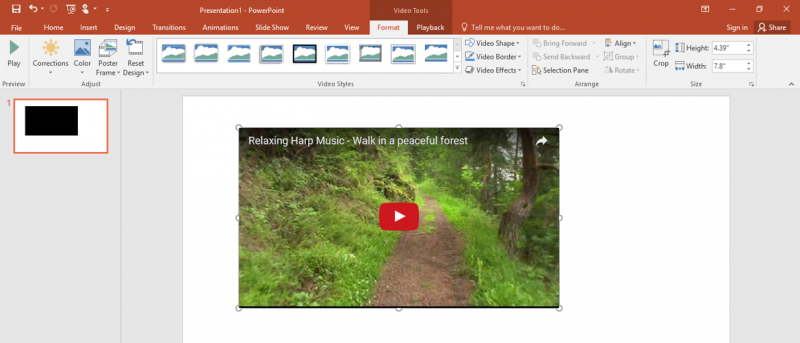 5. Choose whether to play automatically or to play once clicked by right clicking the video and clicking once on
"Start,"
then choosing from the drop-down menu.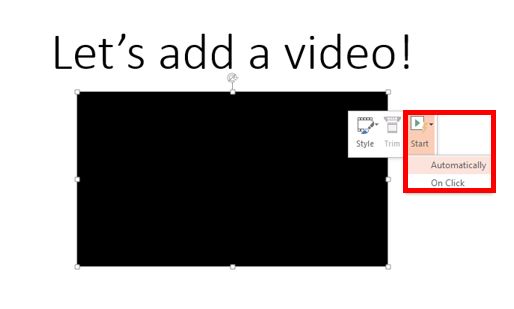 6. You can now begin your presentation.