Adding SmartArt in Powerpoint
You can add SmartArt to your PowerPoint in the form of a list, process, cycle, hierarchy, relationship, matrix, pyramid, or picture. These come in many options, including timelines, and can be a good way to display or organize information. 
1. Click the
"Insert"
tab on the ribbon menu and select
"SmartArt"
from the "Illustrations" section.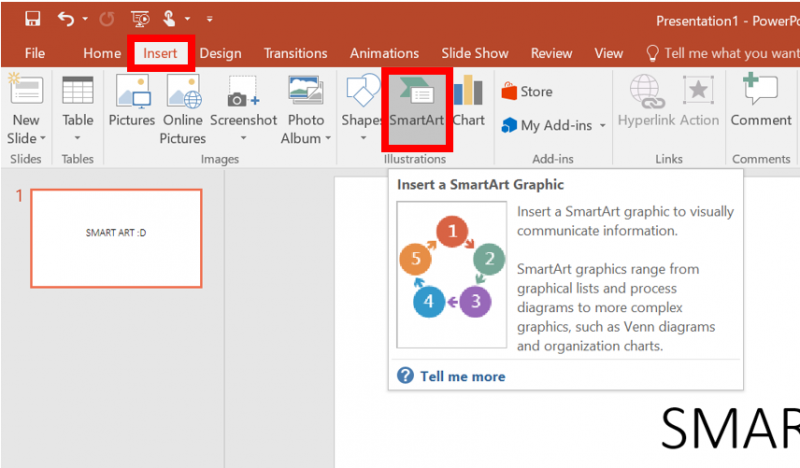 2. Choose a style that suits your needs and browse for a specific layout. PowerPoint will give suggestions for each one. Click
"OK"
when you've selected one you want.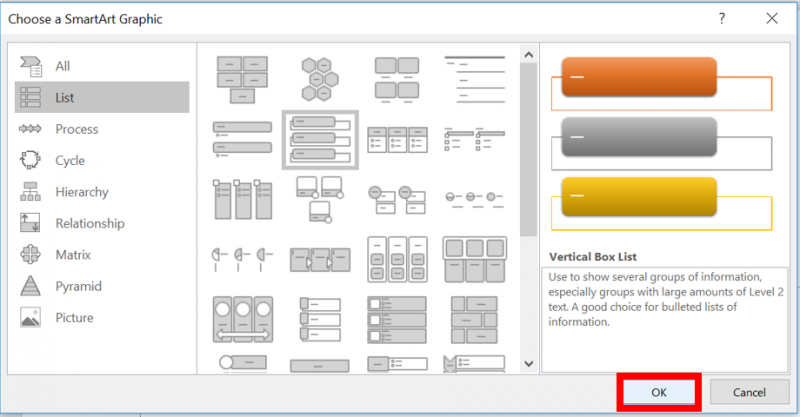 3. The SmartArt will now appear on the screen. Click it to see options to resize, move, type, and change colors.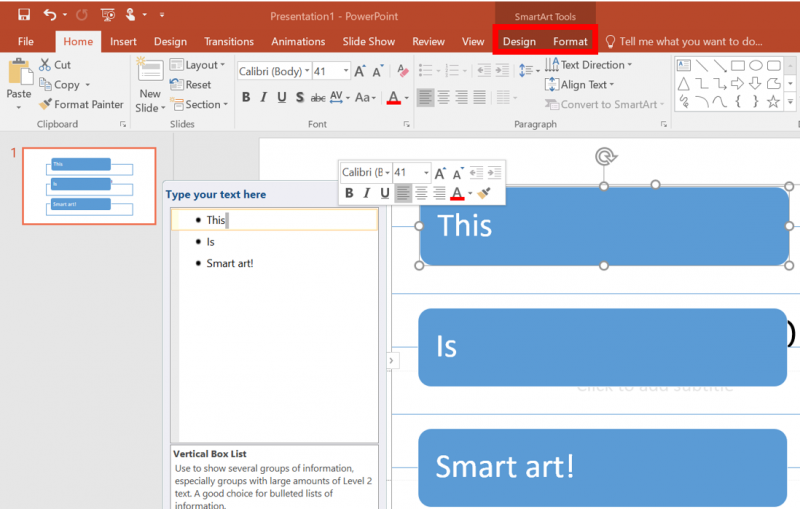 4. Two new tabs,
"Design"
and
"Format,"
will appear on the ribbon under "SmartArt Tools" containing more options.