Setting Mozilla Firefox as your default Web Browser
The instructions below will aid you in setting the default programs for web browsing. 

If you see this window when starting FireFox, you can set Firefox as default browser using the "Use Firefox as my default browser" button.


1. With Firefox open, click the three-bar settings option in the upper right corner and select
"Options."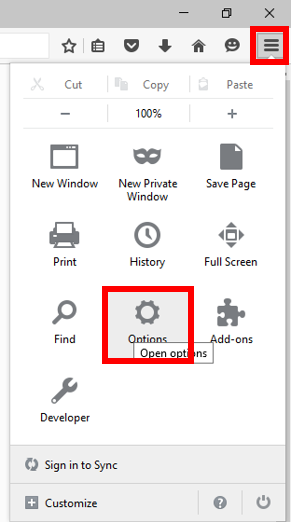 2.  In the "General" tab, select
"Make Default."