Tracking a Meeting Proposal in Outlook
Microsoft Outlook offers the ability to track your meeting proposal responses to monitor who will be attending a meeting. In order for this feature to work, invitees
must
 choose to send a response when responding to the meeting. 
1. Open your calendar in outlook and double-click the meeting you wish to track.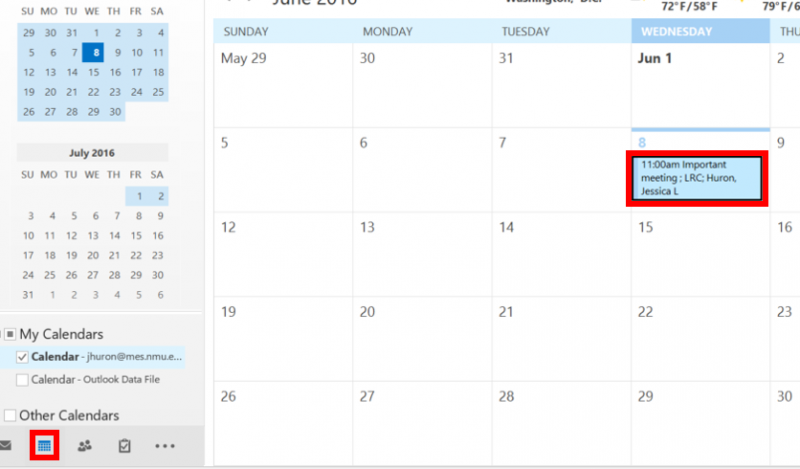 2. Click the drop-down arow under 
"Tracking"
from the menu and select
"View Tracking Status."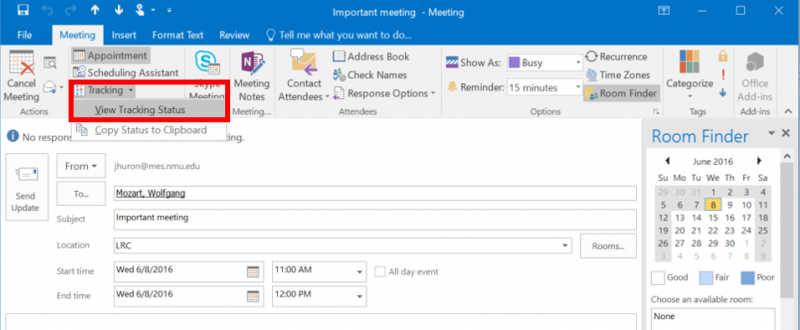 3. The tracking window lists all invitees, their role in the meeting (Organizer, Required Attendee, Optional Attendee, etc...), and their response status.      

Note

: If an invitee accepts or declines without sending a response, their response will be listed as

"None"

making it difficult to track. Invitees must send a response when accepting or declining invitations.