Customize the Touchpad and Trackpoint on the ThinkPad
You can disable, enable, or customize the trackpad and trackpoint for your NMU Thinkpad using the instructions below. 
Windows 10 and 8.1
Windows 7

Windows 10 and 8.1
1. In the Search bar or Start menu, search and select
"Mouse Properties."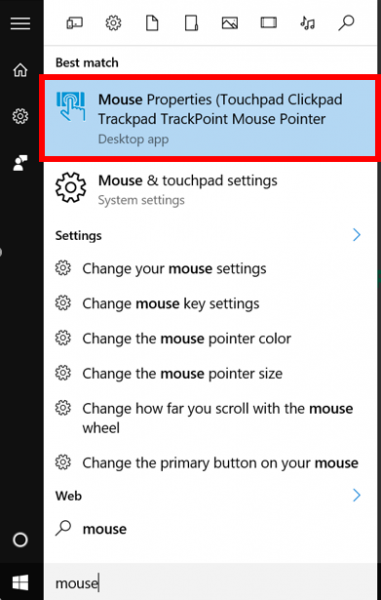 2. In the
"Thinkpad"
tab, you can check and uncheck to enable/disable either option. Click
"Settings"
for more advanced options, and be sure to click
"Apply"
then
"OK"
to save changes.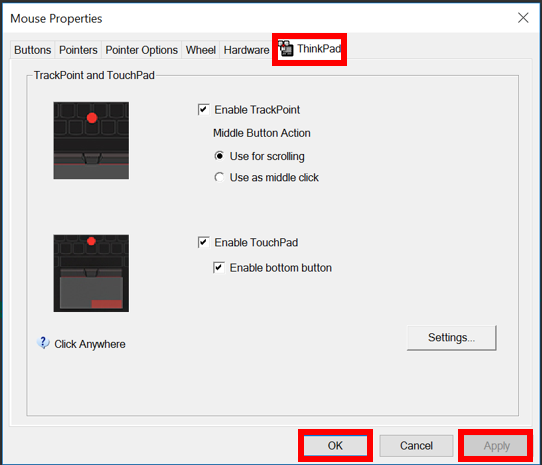 3. Change advanced settings to your liking here and click
"OK"
to close, ensuring to appy changes on the previous window.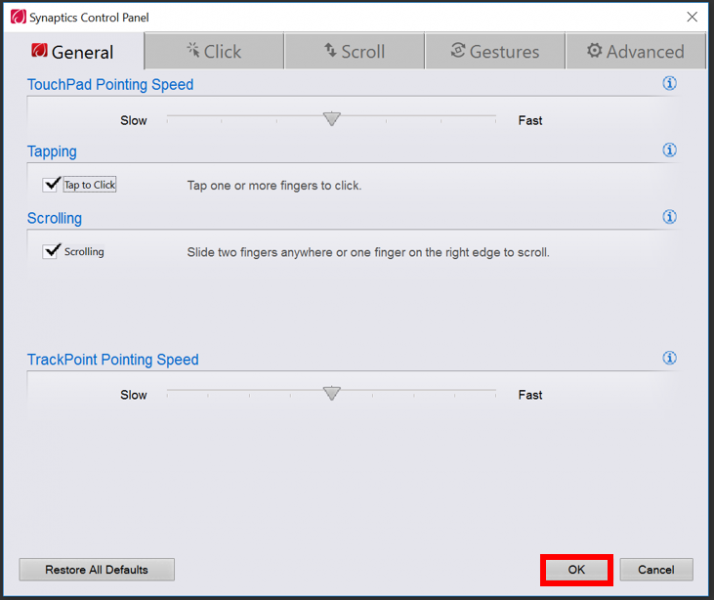 Windows 7
1. In the Start menu or Classic Shell, or searching from the Start screen, type "Mouse" and hit enter.
You can also click once on "Control Panel" and select "Mouse."
2. Click on the "UltraNav" tab and select "Settings" for TrackPoint or TrackPad to make changes. You can also disable and enable either in this window.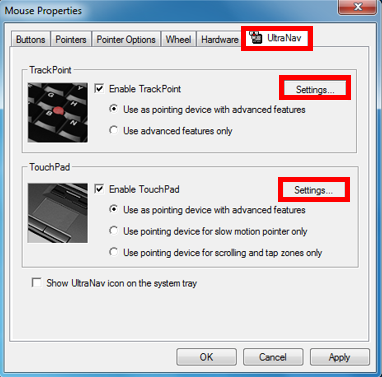 In the TrackPoint Properties, change what you would like to change, and select "Apply" then "OK."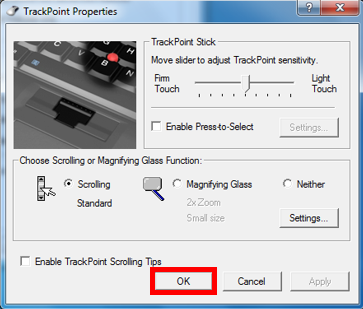 In the TrackPad Properties Window, which is rather complicated, make the desired changes. Select "Apply" then "OK."