Connecting to NMU WPA with IOS
**This guide is for iOS devices only. If you are on a different operating system, select the one you'd wish to see the guide for below**
1. Tap the settings icon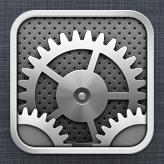 and select "Wi-Fi".
    
2. Select the network you want to join under "Choose a Network..." In this case, choose "NMU_WPA".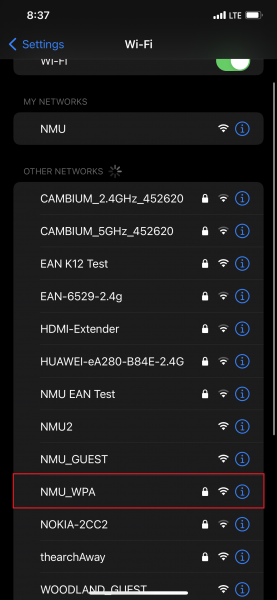 3. After selecting NMU_WPA it will ask you to type in your NMU username which can be your NMU email (Ex: jsmith@nmu.edu), it will also ask you to enter a password, which is the same password you use to access your NMU email.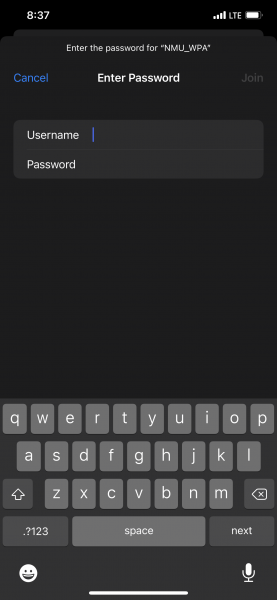 4. After entering your NMU username and password, select "Join" in the top right corner.
5. A certificate screen will pop up after you join the network, in the top right corner select "Trust".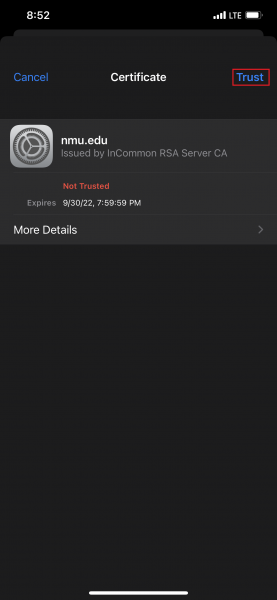 6. After selecting trust you should now be connected to NMU_WPA.