Adding a Security Exception to Your Browser
NMU creates its own SSL security certificates used for some network services. These certificates are already installed on NMU issued computers but you may need to install them on your personally owned device in order to access some of the NMU network services. Installing the NMU SSL certificates is the preferred solution. Instructions are available on the "Add the NMU SSL Certificate" page.
Another option is to allow an exception for the NMU network service you are trying to access. Here are instructions for doing so with popular web browsers.
Firefox
    Click "Advanced" at the bottom of the page, click "Add Exception...", then click an "Confirm Security Exception" button at the bottom of the page and the web page will be added to an exception list.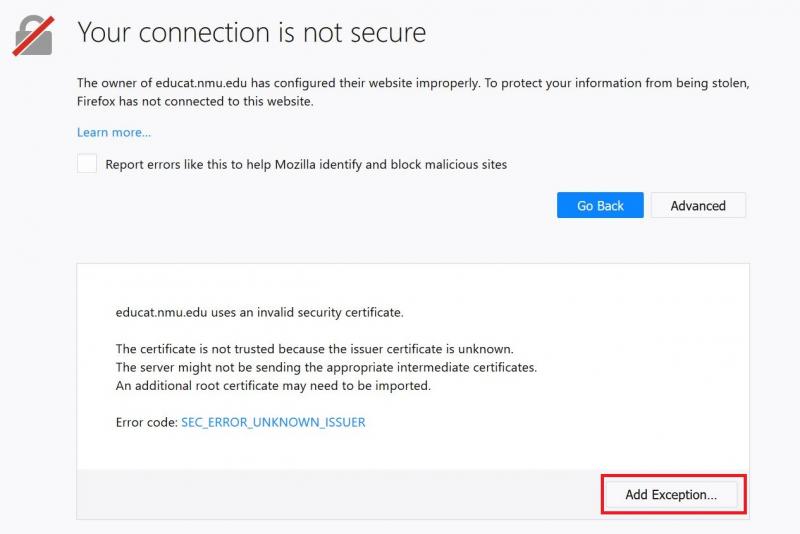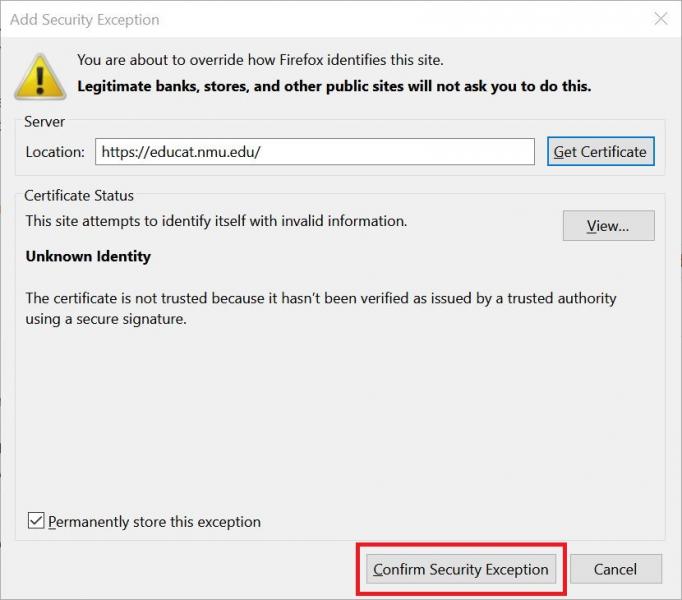 Chrome
    Click "Advanced" at the bottom of the page, then click "Proceed to address-of-the-website (unsafe)"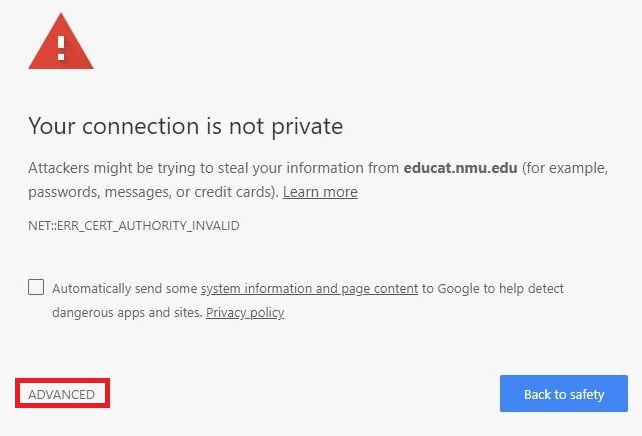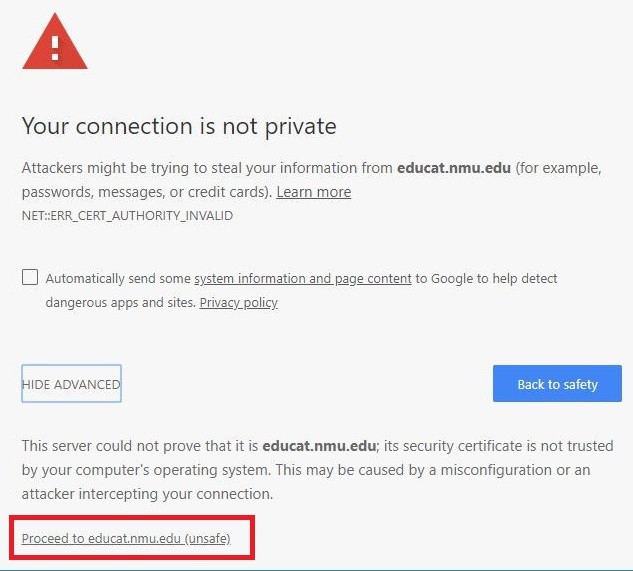 Safari
    Click "Show Certificate", review the certificate content is from NMU, then click "Continue"  to get to the website.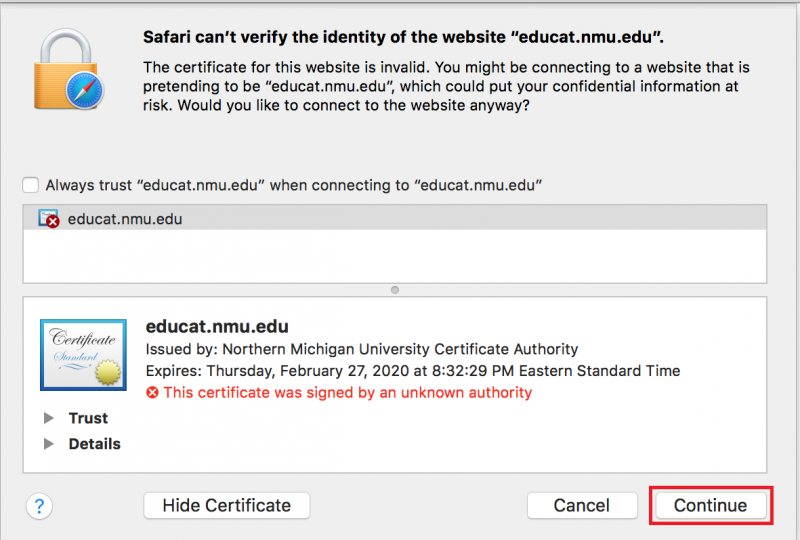 Edge
    Click "Details" and then "Go on to webpage"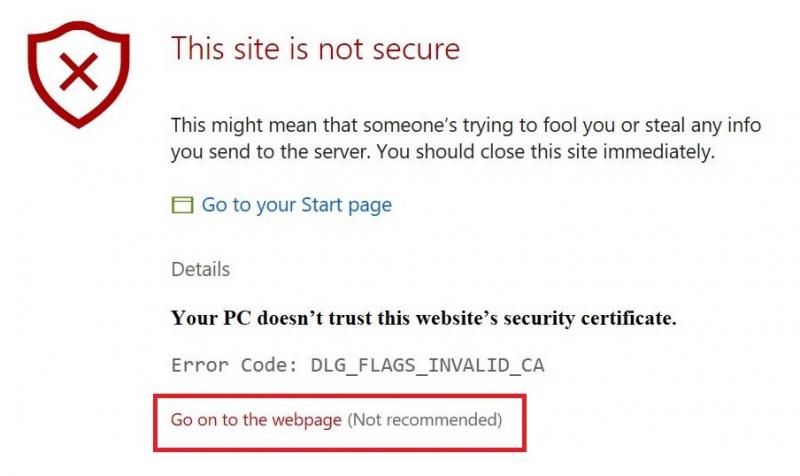 Internet Explorer
    Click "More Information" the click "Go on to webpage (not recommended)"