Using Multiple Desktops in Windows 10
Windows 10 includes a "Task View" virtual desktop feature that allows you to toggle between multiple desktops depending on what you want to use each for. 
1. Click the Task View icon

 on your taskbar to open an expanded page of all your open applications.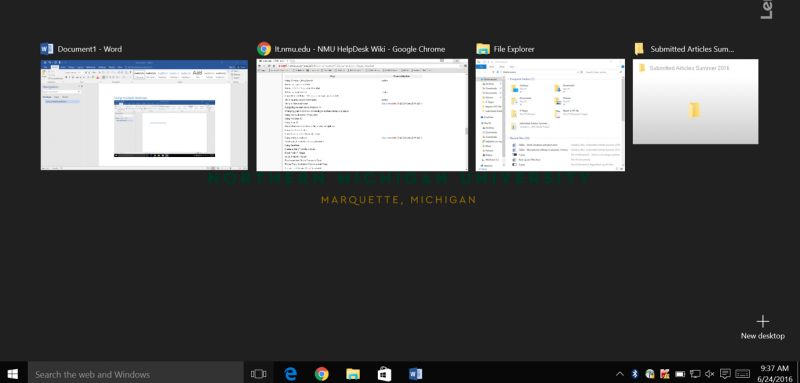 2. Click the
"New Desktop"
button in the lower right corner to create a second desktop.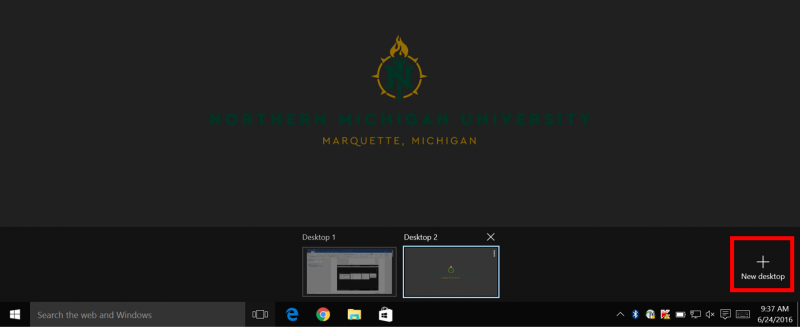 3. Click whichever desktop you'd like to use at the bottom of the page.
4. To close a desktop, hover over the desktop in the Task View and click the
"x"
above it.