Make Web Notes with Microsoft Edge
Edge lets you make notes on webpages and save them. To learn how, follow the instructions below.
1. With Edge open, click the Web Note icon.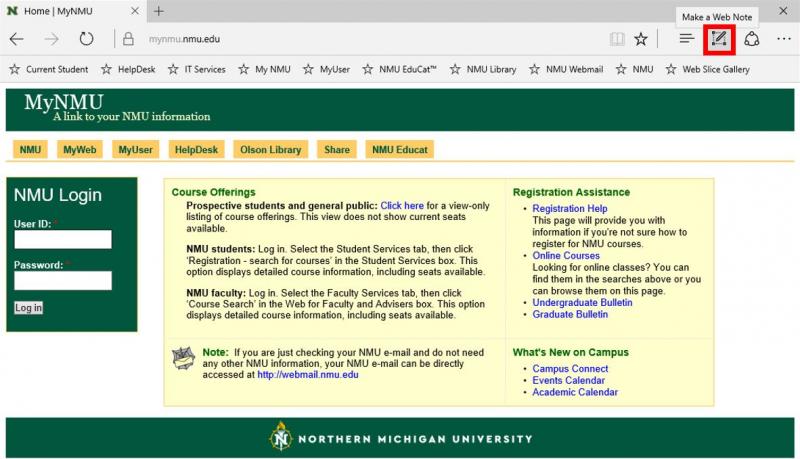 2.You can now use the tools in the upper left to draw, highlight, erase, crop, or write notes, as shown below.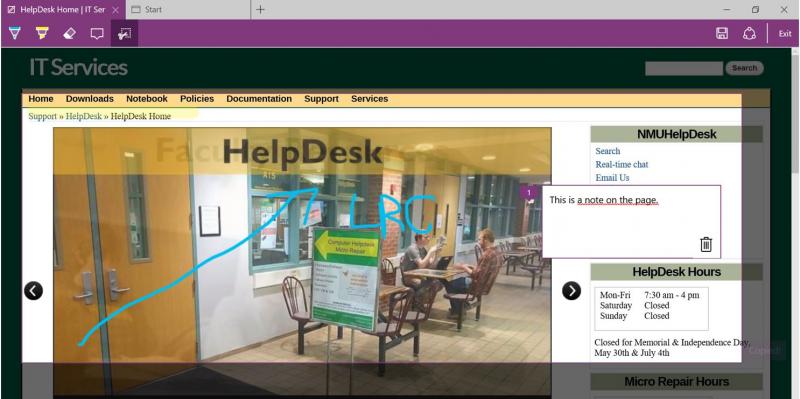 3. Choose where you'd like to save your changes and click
"Save."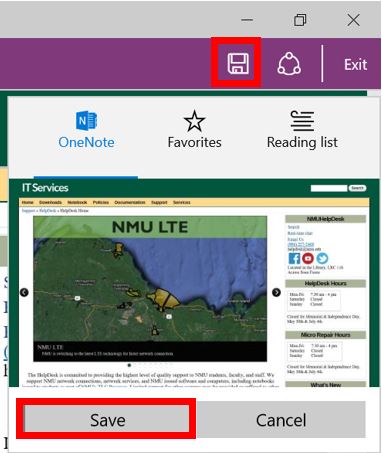 4. Click the
"Exit"
button after you save your changes.
5. If you saved your changes to your "Reading List," you can click the Reading List icon to see pages you've made changes to and visit them again.