Jamrich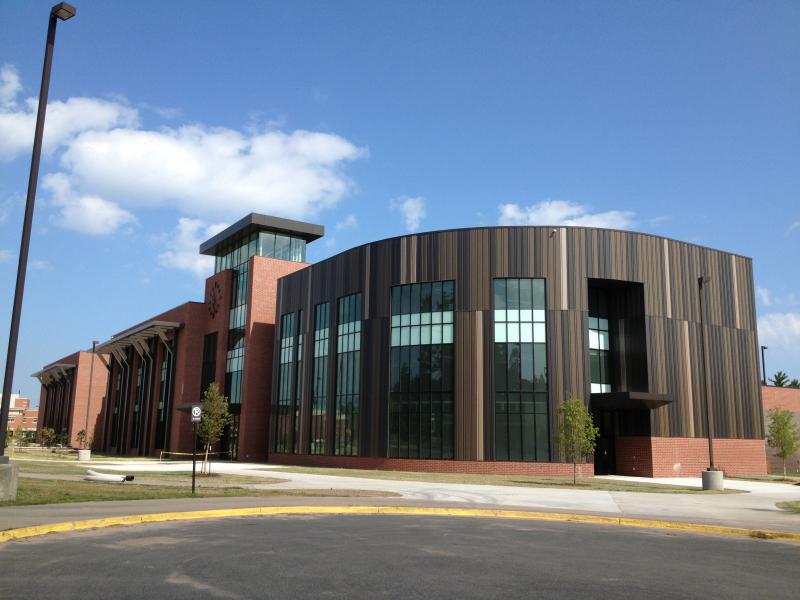 The new Jamrich building has officially replaced the old, which has been demolished. A live stream of both sites is available 
here
. New Jamrich now houses the department offices for sociology and anthropology, social work, English, math and computer science, and criminal justice. The new building also houses Starbucks, which has moved from the LRC. More information on the construction and layout of the building is available
here
.   
 Building Displays

Building displays can be found at each end of the building on the ground floor and at the elevators in the upper floors. These displays show a map, faculty office locations, and an updated room schedule which will include available class cancelation information.
Lounge Displays
The lounge areas have displays that can be utilized. These displays do not have WePresent, and can be connected to using HDMI and VGA ports on the walls near the displays. 

There are also USB charging ports available in the lounge areas.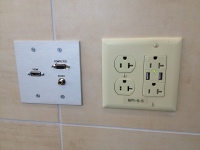 Classroom Equipment and Displays
Since the rooms will not be locked in JXJ, students can utilize the available equipment. Equipment available in classrooms includes displays, projectors, Blu-ray players, document readers and WePresent devices which allow you to share your screen to the room's displays and projectors via a WiFi connection. See Classroom Resources for information on how to use them.
Network
Jamrich will have improved WiFi, NMU_GUEST wireless access and Ethernet in the lounge areas and classroom 1320.