Installing the Jacobetti Laser Printer
These instructions are for setting up the Jacobetti Laser printer to print from Windows computers (this is not a color printer).  Though these instructions use Windows 10, the steps are similar for older versions of Windows. 

Click here to view installation on a Macbook.
 
2.Type "printer" in the windows search bar and select "Printers and Scanners" from the results.
3. Click the "+ Add a printer or scanner" option.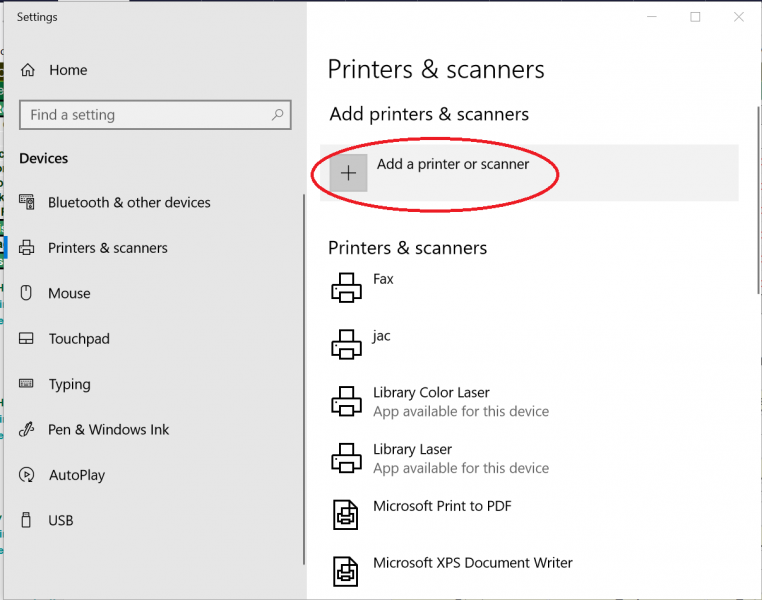 4. Choose the "The printer that I want isn't listed" option in blue.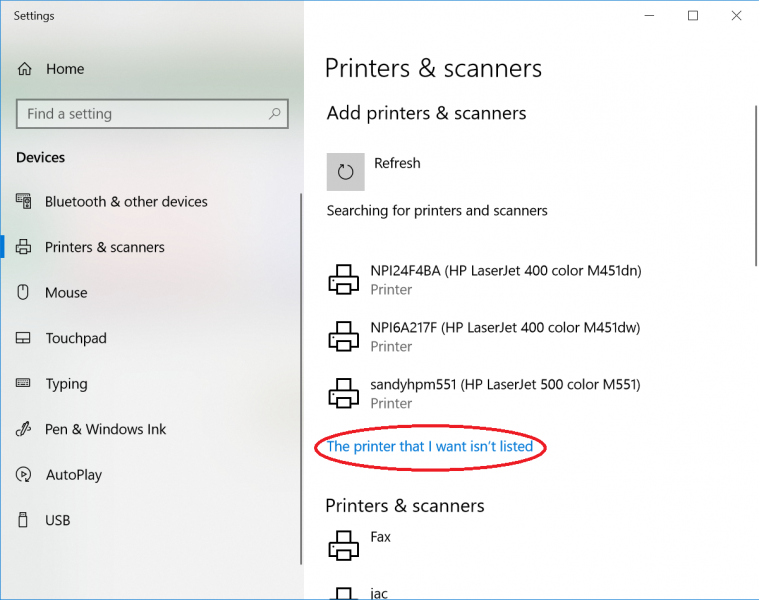 5. Select the "Add a printer using a TCP/IP address or hostname" radio button and click "Next".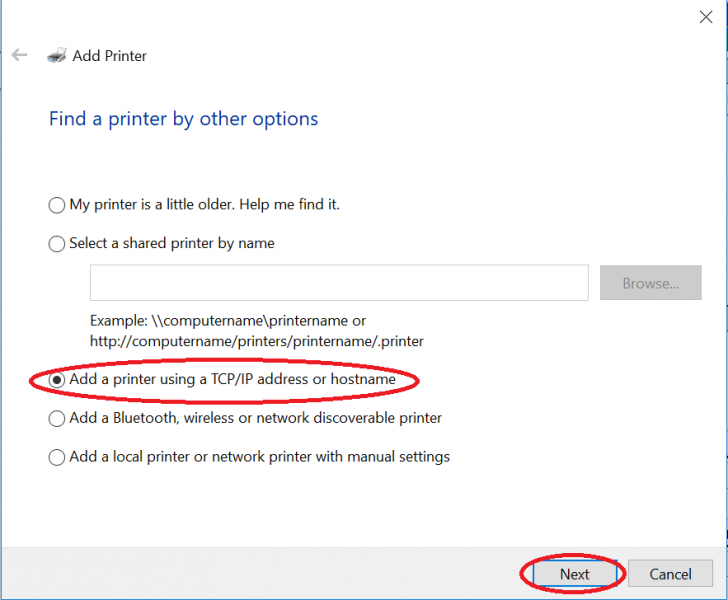 6. Type in "print.nmu.edu" for the Hostname and "Jacobetti" for the port name and click "Next".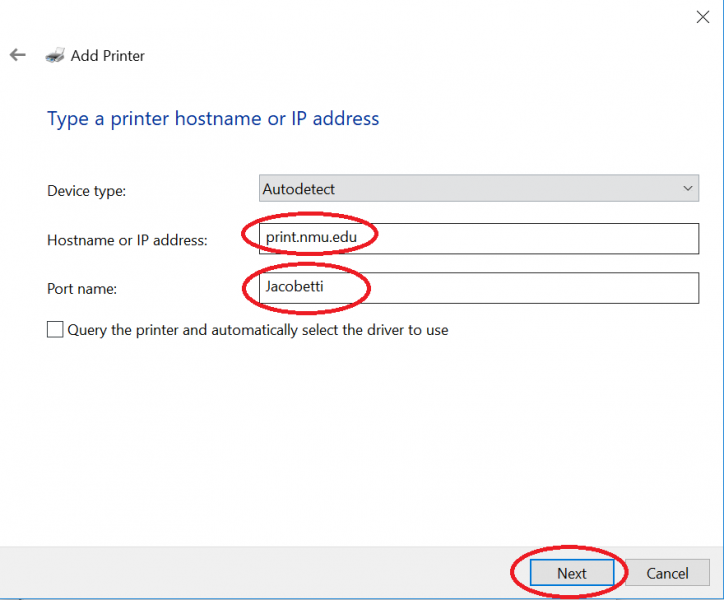 7. The system will take time to contact the printer. When prompted with the screen below click "Next".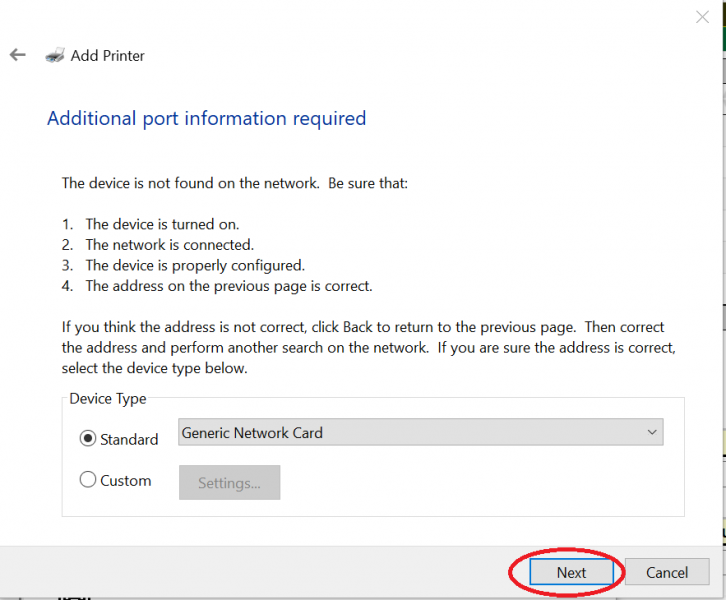 8. At this point choose "HP" and then "HP Laserjet A4/Letter PCL6 Class Driver" and click "Next".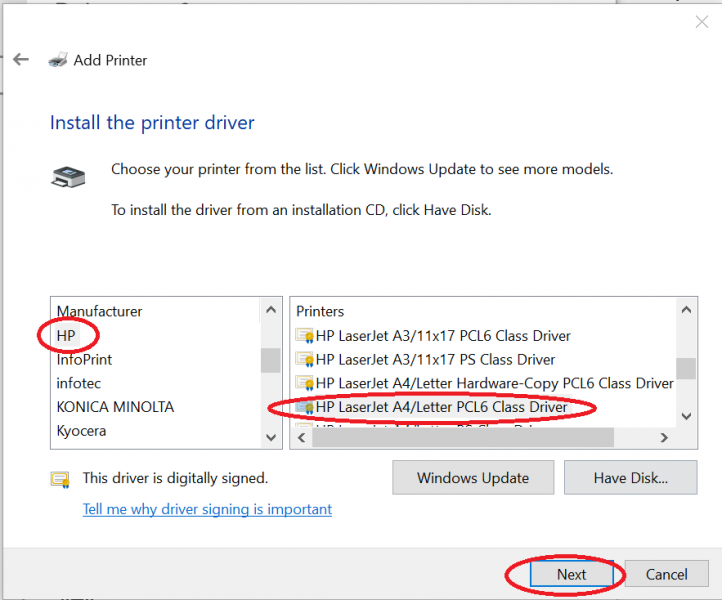 9. If prompted with the following screen click "Next".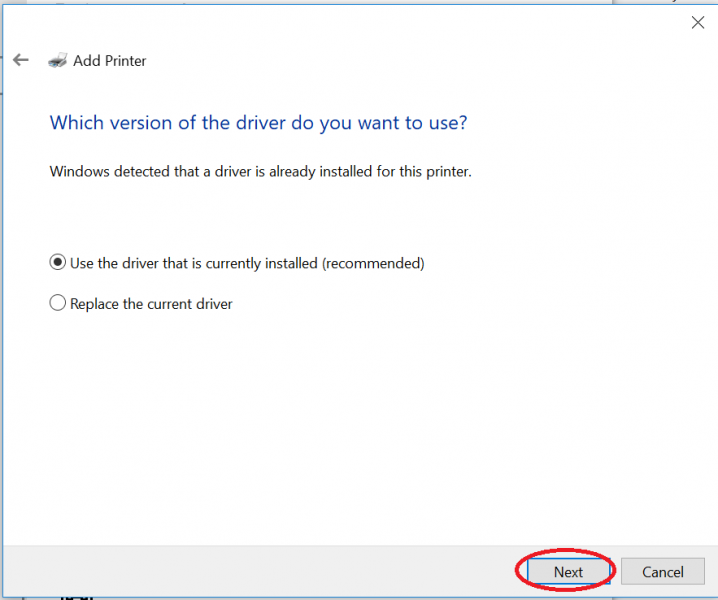 10. Change the name to "Jacobetti Printer" and click "Next".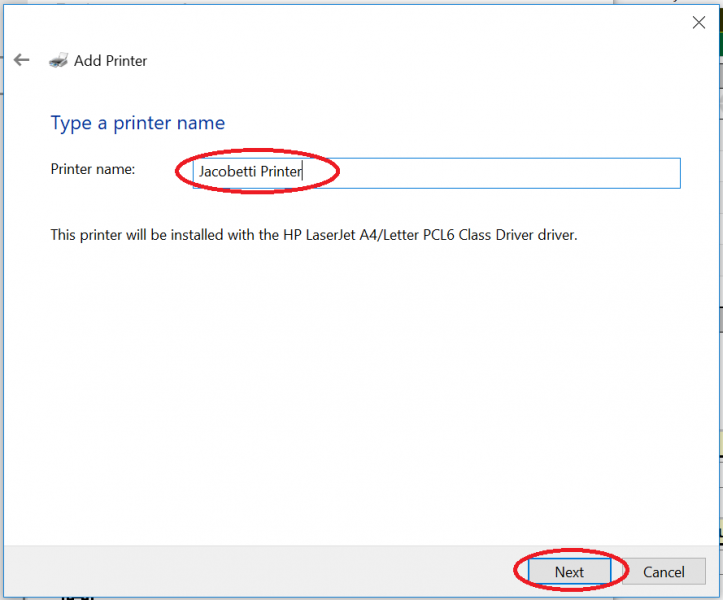 11. At the next screen assure the "Do not share this printer" is selected and click "Next".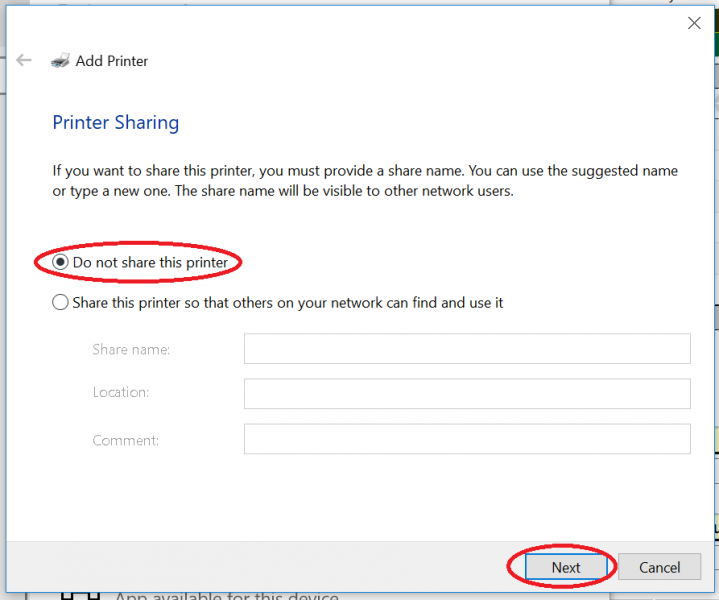 12. At the next screen click "Finish".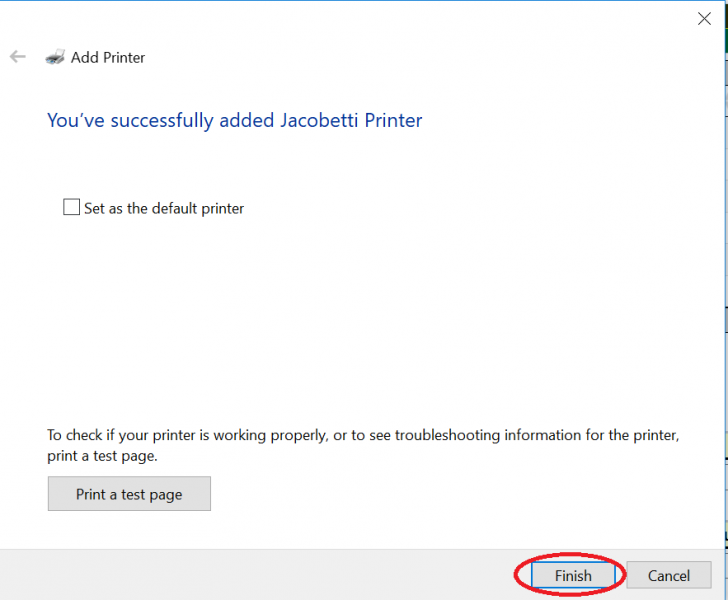 13. Select the Jacobetti Printer from the list and choose "Manage" from the buttons that appear.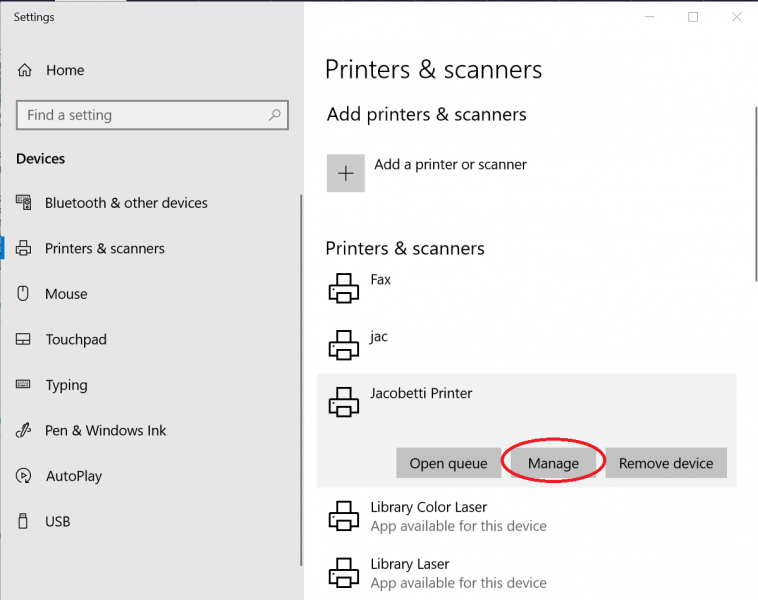 14. Choose "Printer Properties" from the menu.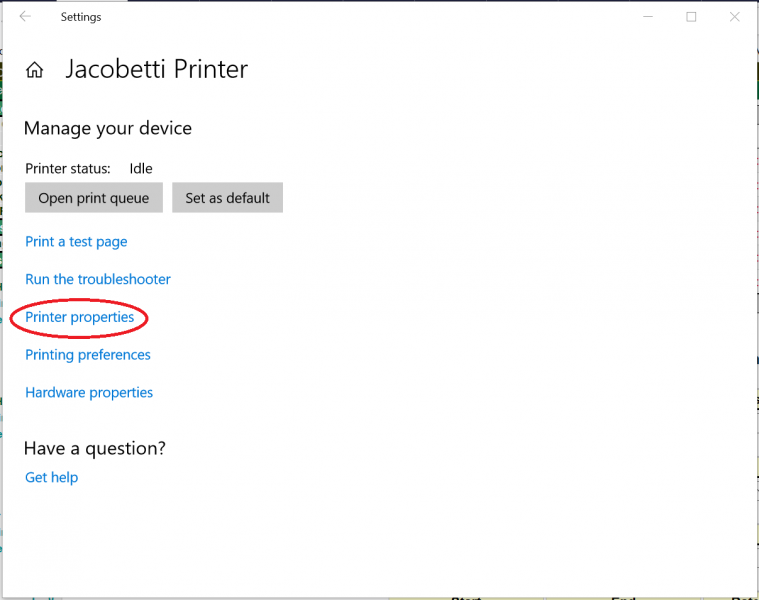 15. Click the "Ports" tab.
16. And then the "Configure Port…" button.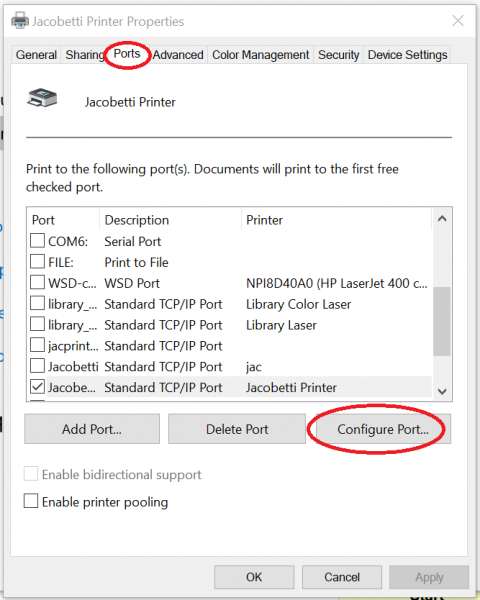 17. Change the Protocol to "LPR" and the Queue Name: to "jakeQ" and click "OK" and then "Close" on the next screen.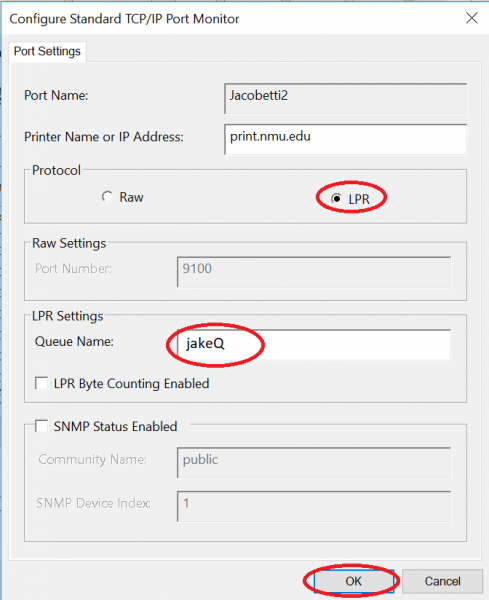 18. Try printing a page to verify it works.