Creating Quick Notes in OneNote
OneNote
is part of the Microsoft Office suite pre-installed on NMU-issued computers used for free-form information gathering. You can also use it to create and store quick notes. Be sure you're using the "OneNote 2016 Desktop App" and not the store app.   
1. Right-click the OneNote Desktop App icon and select "New Quick Note." 
Alternatively, you can press the key combination Windows Key + "N."
​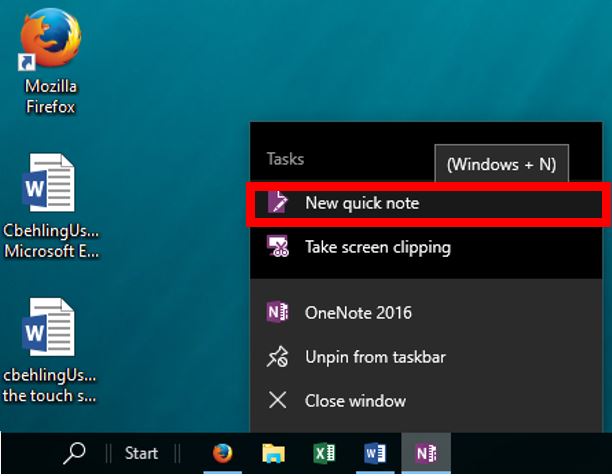 2. You can begin typing here. Your note will save automatically.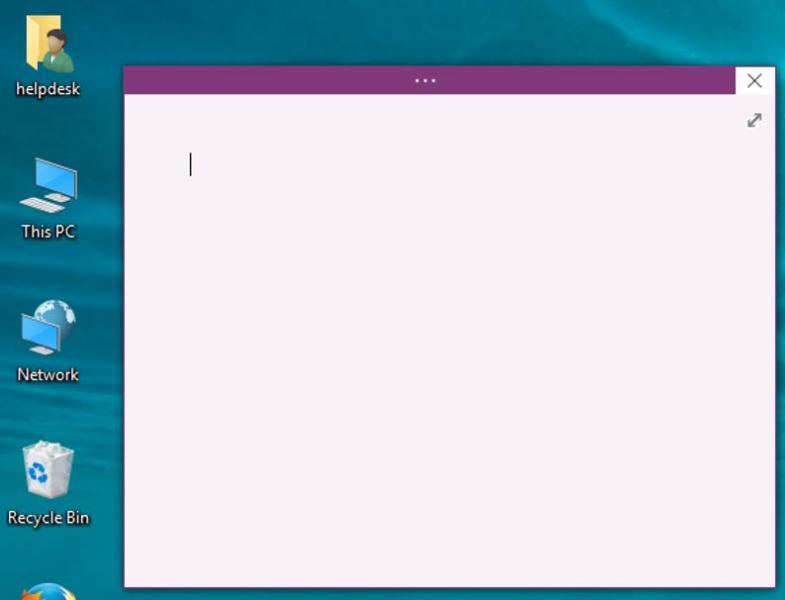 3. To open an expanded version of the ribbon menu, click the bar at the top of the page.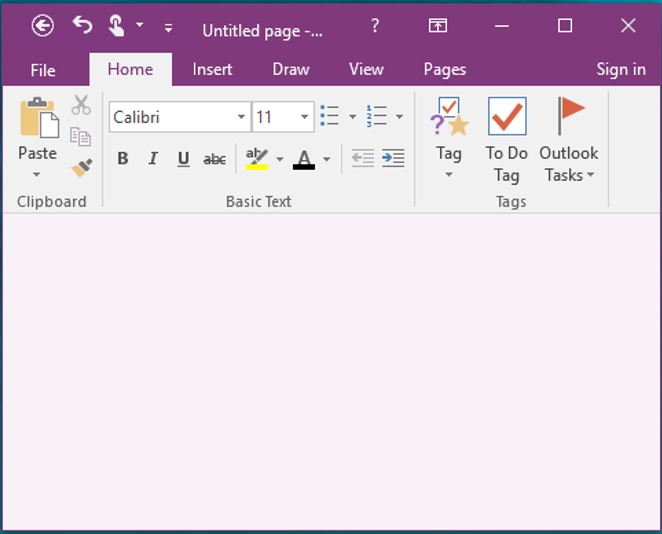 4. To view previously created notes, open OneNote and click the "Quick Notes" tab. Click on a note to open it.