Connecting a Projector Wirelessly Using MirrorOP

The MirrorOp software provides the wireless projector connection usign the NMU WiFi access points. It does not work with the NMU_Guest WiFi access points and NMU LTE available in some locations on campus. These instructions are written for people using a Microsoft Windows computer but also includes links for installing the software on Apple Macintosh OSX computers.

Step 1: For a Windows computer go to https://www.barco.com/en/support/mirrorop/drivers and use the download button for the "Application for MirrorOp Windows Sender" of the "Application for MirrorOp Mac Sender" if you have a Mac.
Step 2: Click "Download Now" and run the installation.
Step 3: When the MirrorOp software is running, pin it to the taskbar.
Step 4: Input the IP address, be sure to include the dots '.'  If you don't see the full MirrorOp window with the "Input hostname or IP" at the bottom of the window disconnect any external display attached to your computer and restart MirrorOp.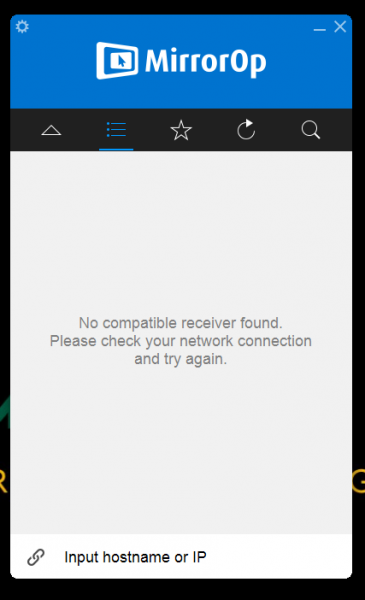 Step 5: Input 4 digit unique code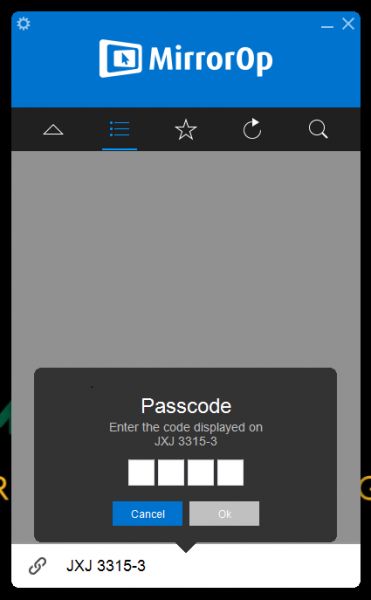 Step 6: Click "play" -the screen should look like