Connecting to NMU WPA with Android
**This guide is for Android devices only. If you are on a different operating system, select the one you'd wish to see the guide for below**
1. Select the settings application on your Android device, and then select the "Wi-Fi" option from within settings.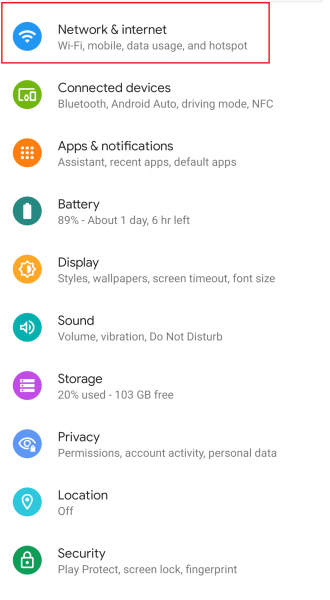 2. After selecting the Wi-Fi option, select "NMU_WPA" from the list of available networks.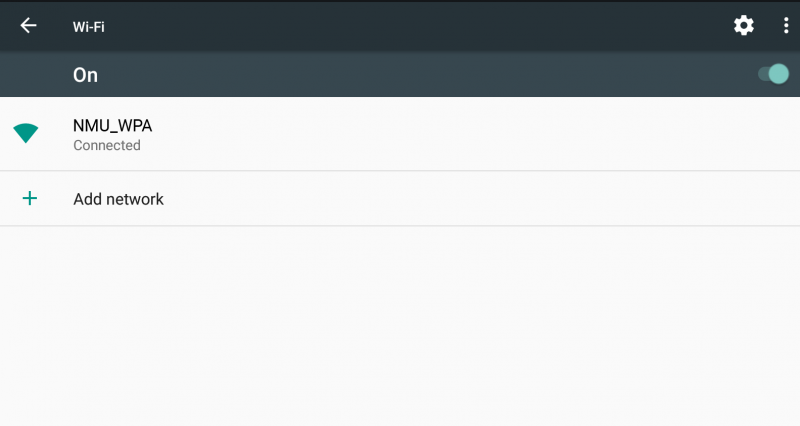 3, After selecting NMU_WPA a popup should appear asking for credentials. Depending on your Android device it may ask for an "Identity" and a "Password", or it may ask for a "Username" and a "Password". In the "Identity" or "Username" field enter your NMU email. In the "Password" field enter your NMU password. You do not need to enter anything in the "Anonymous Identity" field if you have it.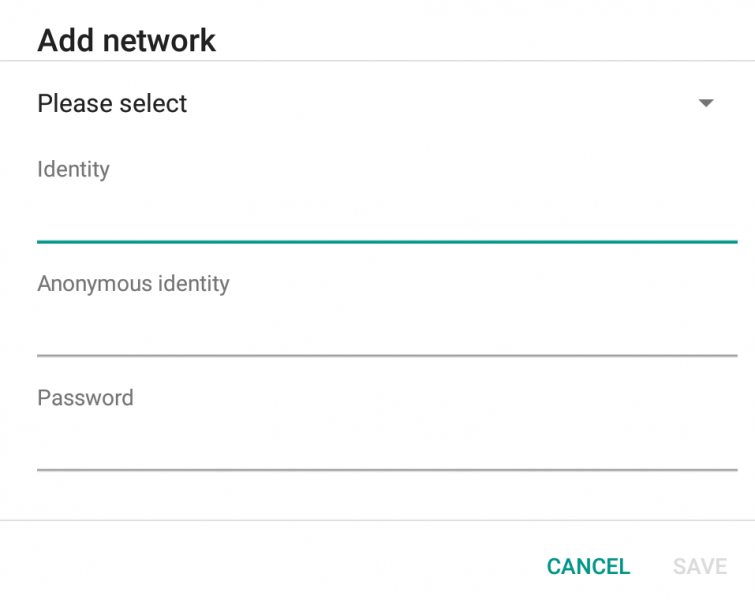 4. After entering your "Username" and "Password", select either "Connect" or "Save". You should now be connected to NMU_WPA.