Zoom connection problems
If your Zoom app stays in a "connecting" mode or  timed out due to "Network error, please try again" or "Can't connect to our service, please check your network connection and try again" or gets the error code 1001307000 - it could be related to your network connection, network firewall settings or web security gateway settings.
    1. Check your network connection by opening a browser and ensure that you can access https://zoom.us.
    2. Change your settings in Kaspersky Anti-Virus software to add "zoom.us" to trusted applications by opening Kaspersky from the Windows start menu or using the red K icon in the system tray in the bottom right corner of the screen.
    3. Go to the  "Settings" tab, "Anti-virus protection", "Web Anti-Virus", "Settings"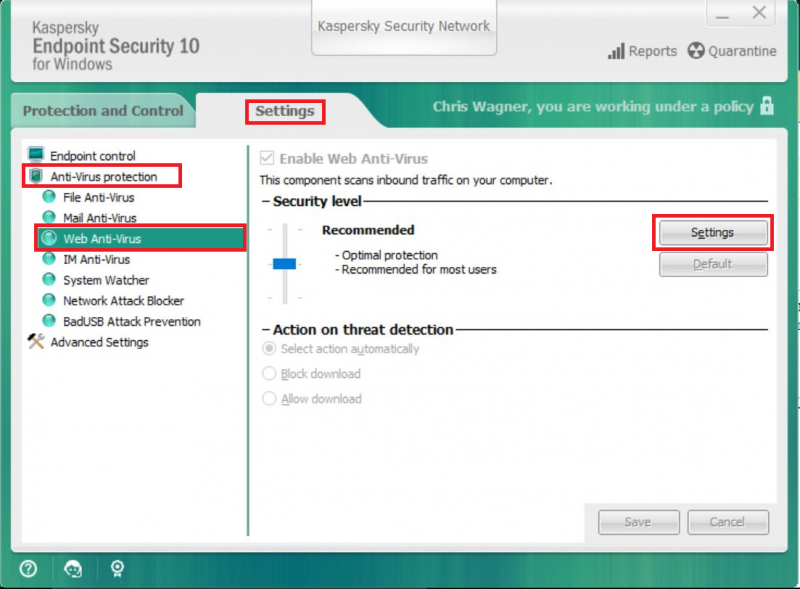 4. Click the "+ Add" button, enter "zoom.us" and click "OK".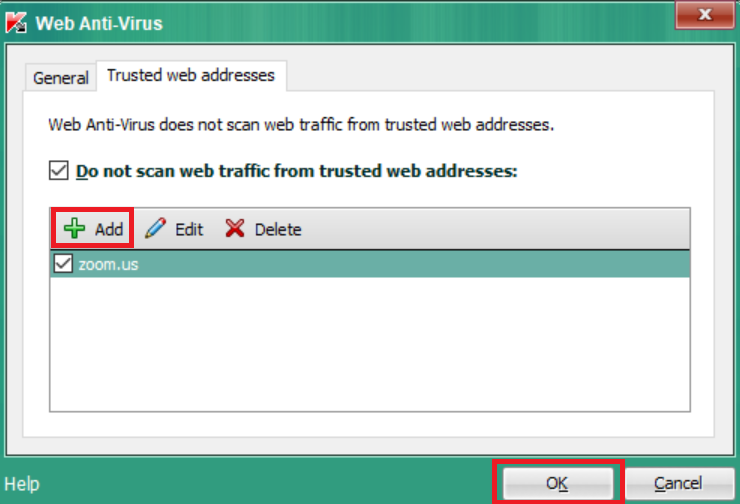 5. If Zoom still doesn't work right click on the Kaspersky icon and click exit to Kaspersky. Be sure to start Kaspersky again after you are done with Zoom. Restarting the computer will also restart Kaspersky.