Scanning With Windows Defender
Windows Defender is a Microsoft program that helps your computer combat malware. Although defender will often prompt for you to run a scan or it will run its scans automatically, you can run a relatively short scan at any time to check for threats by following the instructions below.

NOTE: Kaspersky comes pre-installed on NMU issued ThinkPads. Windows Defender cannot be activated while Kaspersky is running on your computer. 
1. In the Start menu or searchbar, search
"Windows Defender"
and select that option.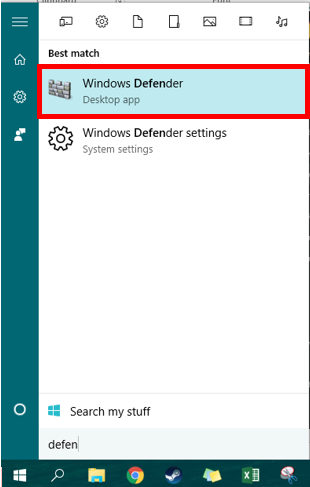 2. In the
"Update"
tab of Defender, select
"Update Definitions." 
Wait a moment for this process to complete.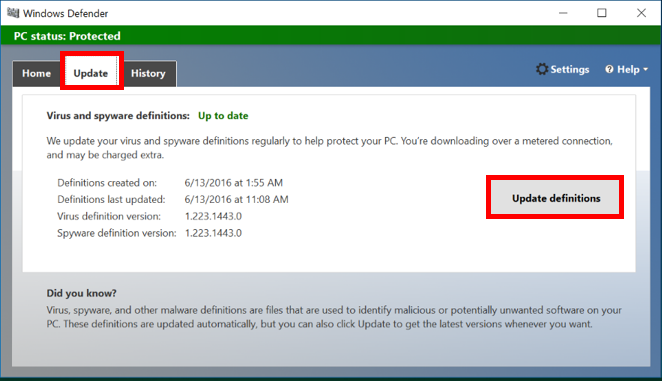 3. In the
"Home"
tab, choose the sort of scan you'd like to run and select
"Update Now."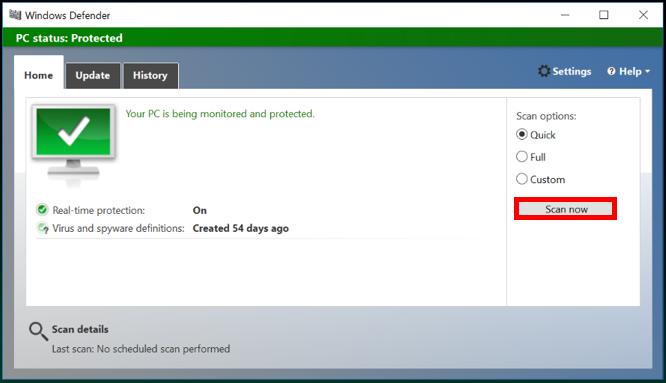 4. To see detected items, click the
"History"
tab, select the items you'd like to view, and select
'View Details."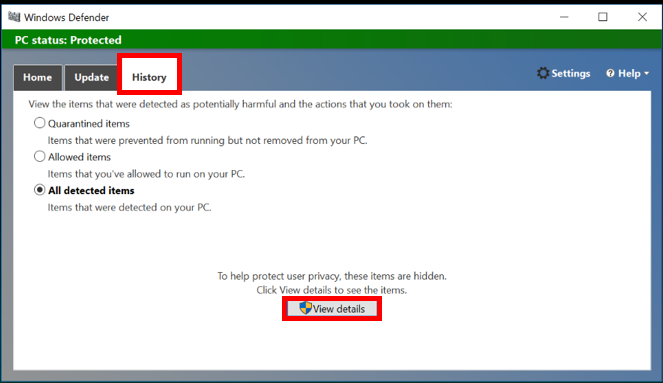 5. Remove the items you'd like to remove, then restart your computer.