Battery Replacement
If your battery doesn't hold a charge and only last for a short period of time you may be in need of a new battery. If you have an T420i or an X230i NMU laptop then follow the steps below to see if you qualify for a new battery. If you have a Twist, X1 Carbon, or a T460 then you will have to visit the helpdesk for a quick test to see if you are eligible.
1. Click on the battery icon on the taskbar.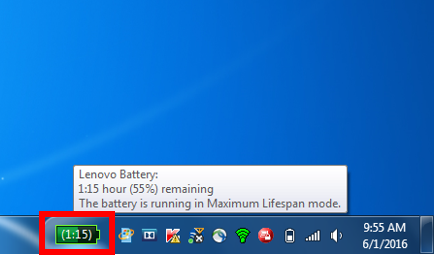 2. When the battery window opens check to see if it says 
Advanced 
or 
Basic 
 in the top right corner. If it says "Switch to: Advanced", click on 
"Advanced"
.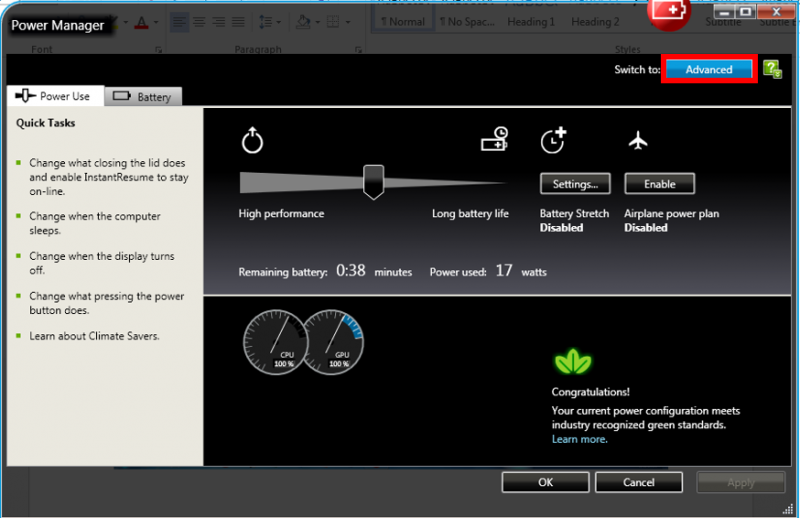 3. Select the 
"Battery" 
tab and scroll down until you see 
"Full Charge Capacity." T
he number has to be eighteen (18) or below to be eligible for a new battery.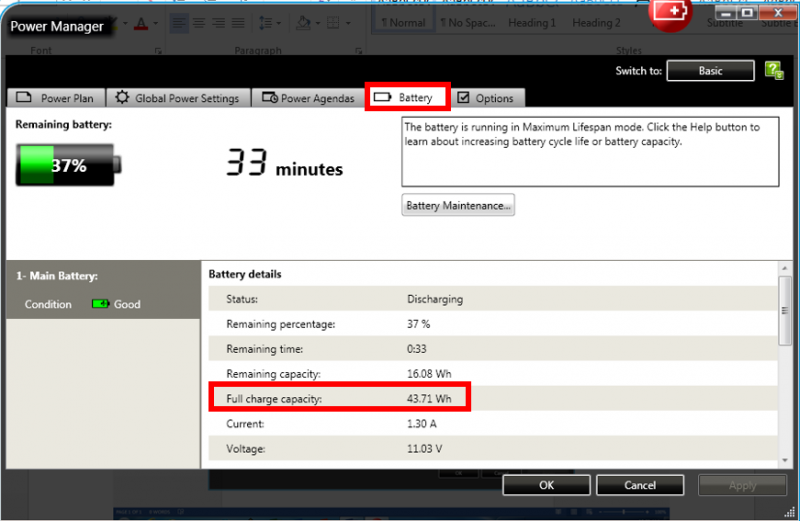 If you are eligible for a new battery, you can bring your computer to the Helpdesk to get a work order before going to Micro Repair. The replacing of batteries on a T420i or X230i NMU notebook should only take a few minutes. Battery replacement on a Twist or later model NMU notebook computer will take longer.