NMU HelpDesk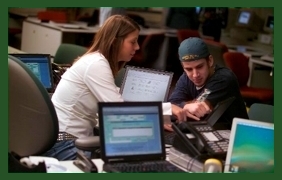 (906) 227-2468 
  helpdesk@nmu.edu
  LRC 116 (Library Basement Across from Fieras)                                 
  The HelpDesk is committed to providing the highest level of quality support to
  NMU students, faculty, and staff. Support is provided for NMU network connections,
  network services, and NMU issed software and computers, including TLC notebooks.
  Limited support for other systems may be provided or reffered to other service
  providers on campus as available.
 
Feature: Code Michigan Coming to NMU   
NMU is one of three locations statewide that will host a Code Michigan civic coding event. Software developers, including NMU students and employees, are invited to build mobile/web applications for the opportunity to win cash prizes. NMU's event begins at 5 p.m. Friday, Oct. 3, and runs through 5 p.m. Sunday, Oct. 5, in Jamrich Hall.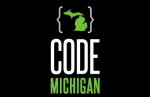 More information can be found in the latest issue of Campus.