Connecting a Projector Wirelessly Using MirrorOP
The MirrorOp software is from wePresent, the same company that provides the wePresent software and hardware, but MirrorOp provides a better display of the IP address used in setting up the projector connection.
Step 1: Go to
http://www.wepresentwifi.com/downloads.html
. Click the
"Windows"
Tab and screen should look like…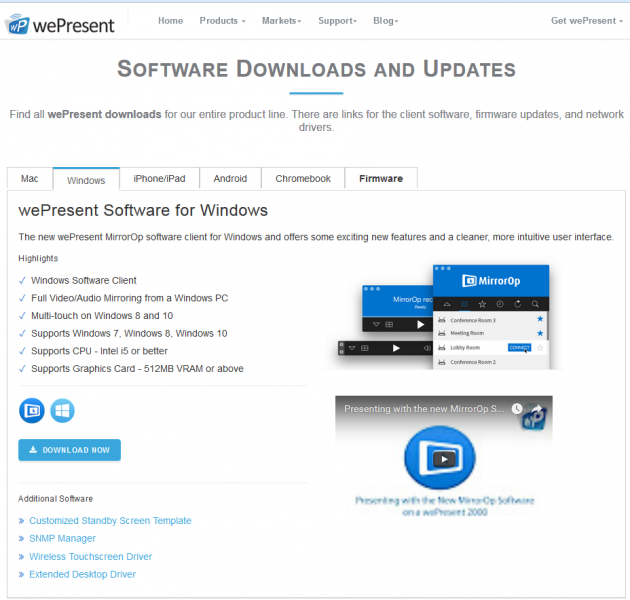 Step 2: Click
"Download Now"
and run the installation.
Step 3: When the MirrorOp software is running, pin it to the taskbar.
Step 4: Input the IP address, be sure to include the dots '.'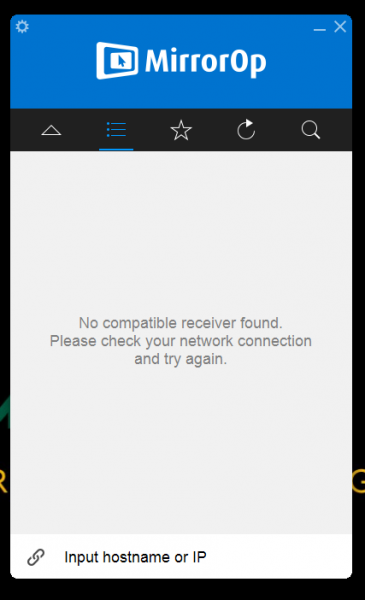 Step 5: Input 4 digit unique code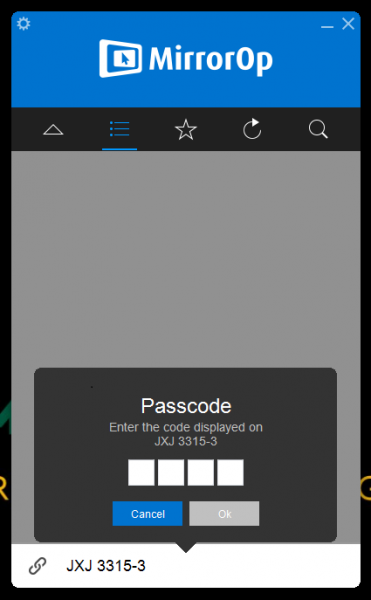 Step 6: Click
"play"
-the screen should look like