Using Roundcube Webmail
Webmail is deprecated.
NMU students, staff, and faculty have email accounts through Northern. Your email address is your UserID and appears as yourid@nmu.edu. This article outlines many of the features of the RoundCube version of webmail. Keep in mind that you can also use SquirrelMail (Learn how
here
) or Microsoft Outlook to manage your NMU mailbox.   
2. Your username is your NMU ID, which is a combination of segments from your first and last name such as josmith. Your password is your NMU password, which you set up initially when creating your NMU account. Enter this information and click "Login" to see your email account.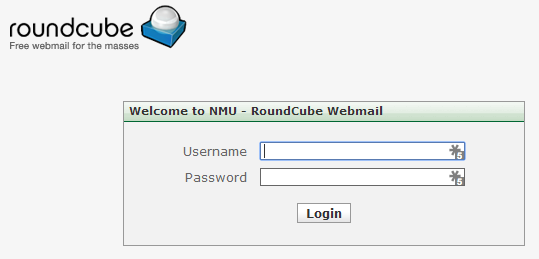 3. The default view in the Mail tab displayes the mail in the right pane and has several useful features listed below. 
The "Folders" section displays your folders, which you can click to open.
The gear icon in the lower left allows you to add, delete, and manage folders.
The "Select" tools at the bottom of the mailbox list allow you to make multiple email selections.
The "Show Preview pane" button can be checked and unchecked to allow viewing an email and the inbox simultaneously. 
The "Address Book" allows access to contacts.
"My Courses" shows you class email lists.
"Settings" includes the advanced settings for RoundCube.
4. In the
"Address Book"
tab you can view, sort, and edit your contacts. Several useful features are listed below.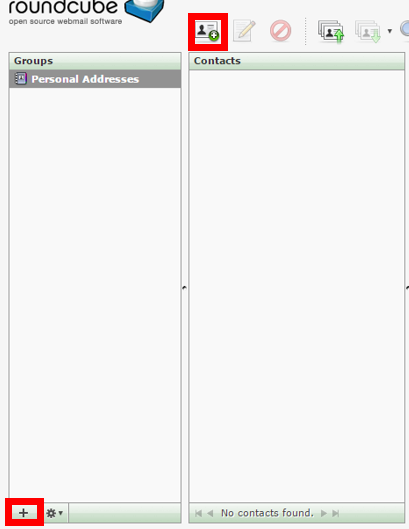 Contacts are listed in the center pane.
The left pane shows groups of contacts. 
The "+" in the lower left corner allows you to add a contact group. 
The add contact icon, above the contact pane, will open a pane to the right where you can add contact details.
Use the import/export contact button to import or export contact lists. 
The search bar can be used to search your contact lists. 
5. The
"Settings"
tab will give you several options, including folder management.      
Click the "Folders" tab to access the folder organization.

In this tab, click the "+" sign in the lower left corner to add a new folder. 

Select "Preferences" to manage advanced preferances. 
6. To return to your mailbox, press the "Mail" tab button at the top.