T460s Outlook Outgoing Mail Fix
The T460s NMU Image appears to have a bug that may cause Outlook to not be able to send mail. After running Outlook for the first time it automatically creates the YourID@nmu.edu account in Outlook. The Outlook account setup needs to be modified to use TLS for "using the following type of encrypted connection" setting. To fix this, follow the instructions below.
1. Open Outlook.
2. Click the "File" tab, select "Account Settings," then select "Account Settings" again.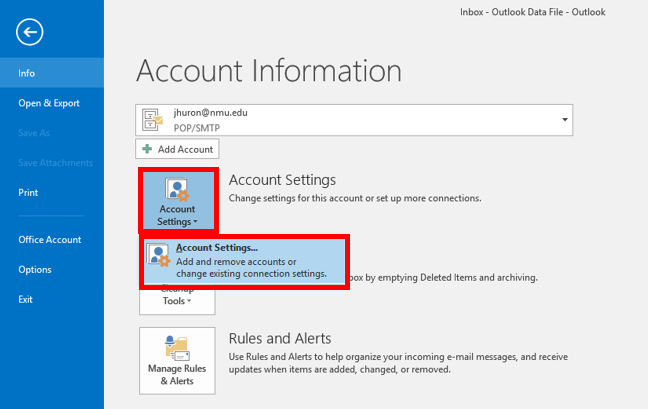 3. Double-click the "POP/SMTP" account with your name and UserID.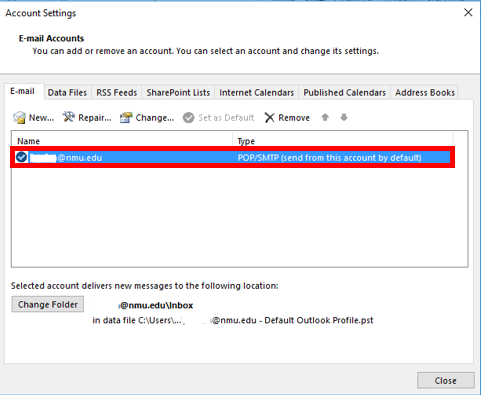 4. In the "Change Account" window, carefully type your NMU email password the "Password" field, then click the
"More Settings"
button.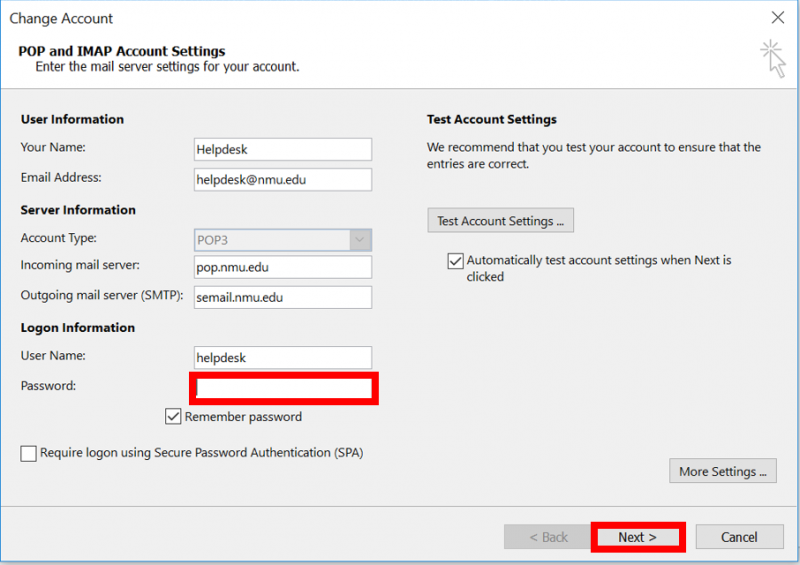 5. In the new window, click the "Advanced" tab.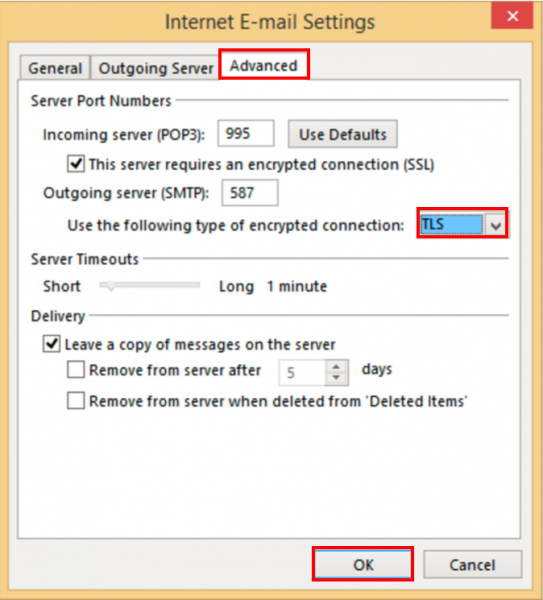 6. For the "Using the following type of encrypted connection" drop-down box, choose "TLS." 
7. Click "OK" then "Next." Outlook will test the account settings by sending a test email to your account and verifying it was recieved.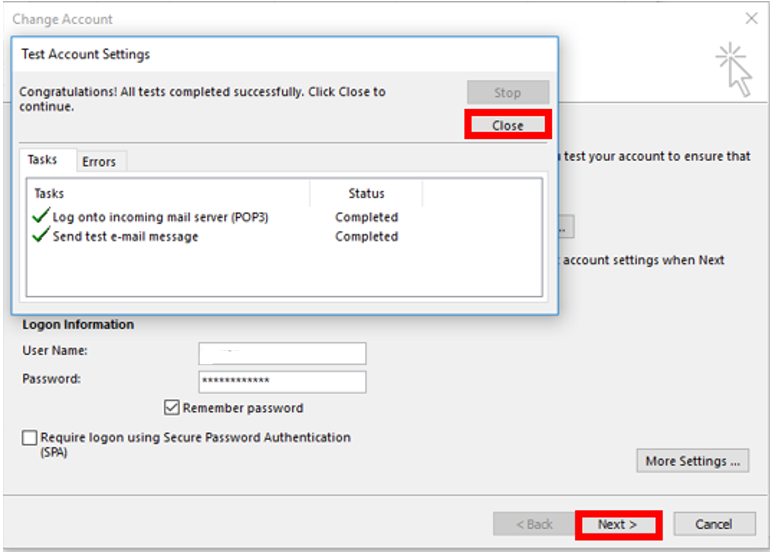 8. Once the test completes successfully, click "Close" to close the window.