Setting up Outlook using an Exchange (MES) email account
Exchange accounts are granted to faculty, and staff members upon request to the NMU Helpdesk. An exchange account allows you to share calendars with other NMU faculty and staff members who also have an exchange account. Your NMU exchange account can also be accessed online using a web browser by going to https://exchange.nmu.edu/owa.

These instructions are for using Outlook with your NMU Microsoft Exchange account. If you do not have an exchange account, follow the instructions at "Setting Up Outlook using an NMU email address" page. If you would like to add your MES account to your existing NMU POP account, visit the "Adding an MES account to an existing "Default Outlook Profile" page.
1. If you haven't already done so, start Outlook for the first time. For NMU issued computers, this creates the "Default Outlook Profile" with the NMU POP/SMTP account using information from the initial setup of the computer. 
2. Close Outlook. 
3. In the Start menu, search "Mail" and click on the "Mail" settings option.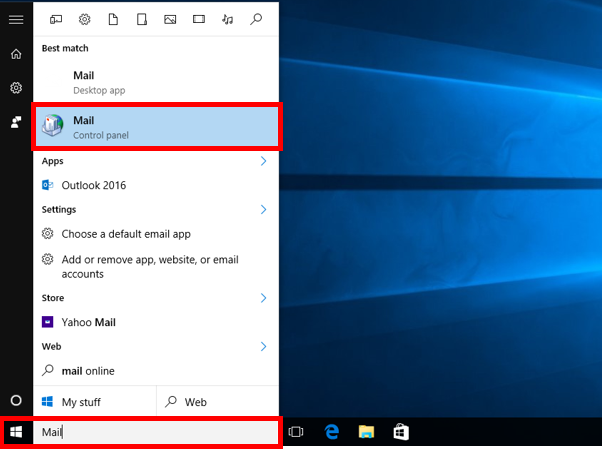 4. In the window that appears, click the "Email Accounts" option.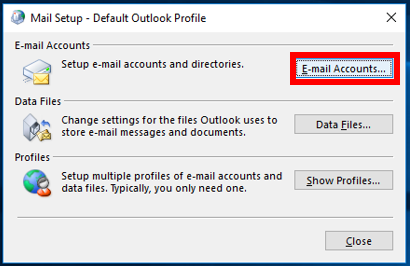 5. In the "Account Settings" window, click "New."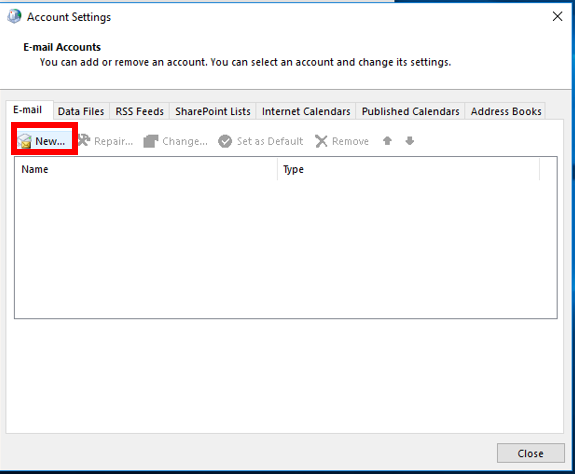 6. Enter your name, @mes.nmu.edu email address, and your password twice before pressing "Next."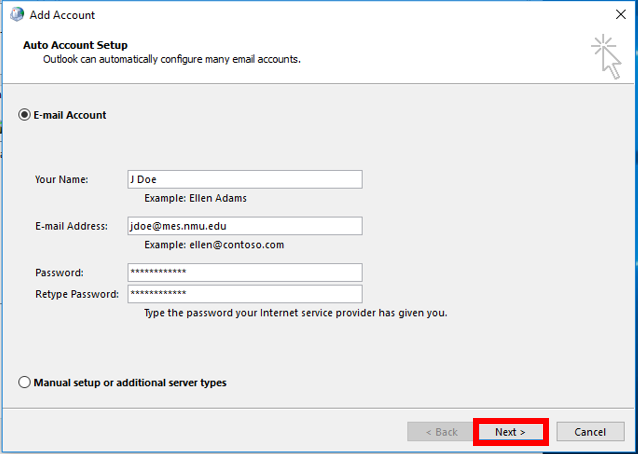 7. You will be prompted to re-type your password in a "Windows Security" window as the wizard checks your settings. Make sure the username shows "ads\yourid" and enter your password and click "OK." If it doesn't say "ads\yourid," click "Use another account" and enter the information this way.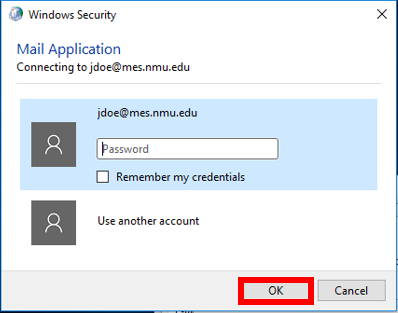 8. Click "OK" to confirm mail storage change and "Finish" to close and finish setup. Once Outlook is started it may take a few minutes to update the folder views and display the contents.