Run an Online Degree Evaluation
A Curriculum, Advising and Program Planning (CAPP) Online Degree Evaluation analyzes your coursework and academic progress against your degree requirements so you know what you have completed and what more may need to be done. To learn more about CAPP and how to interpret it, visit the 
CAPP Degree Evaluations page
at the Registrar's website.   
1. Log into MyNMU with your NMU UserID and password.
2. Select the
"Student Services"
tab and select the
"Degree Evaluation - CAPP" 
item from the upper left subsection.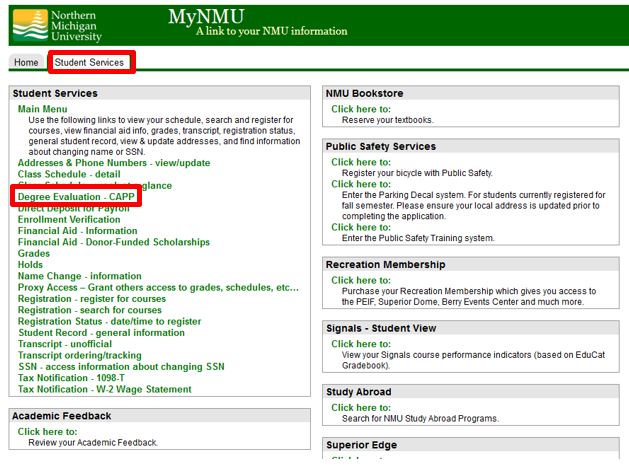 3. In the new window, select the semester you want to view up to from the drop-down list and click
"Submit."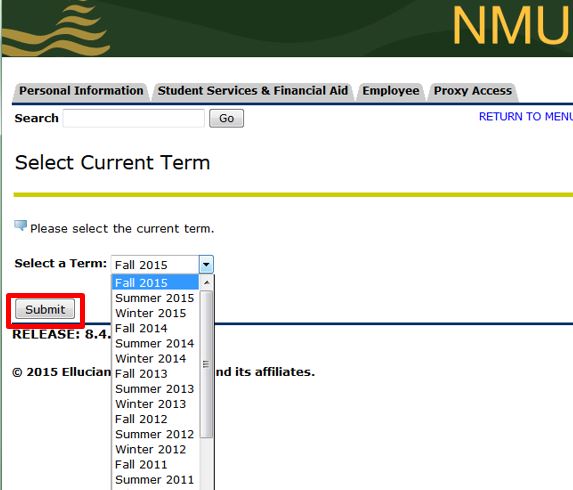 4. Select
"View Previous or Run New Evaluation"
from the bottom of the screen.     
5. You will now see a list of past evaluations. Click the most recent to view it or click
"Generate New Evaluation"
to run another, more recent evaluation.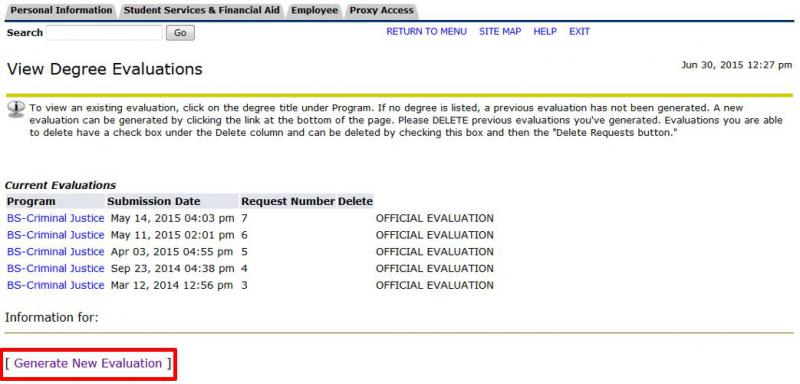 6. Select the radio button next to your program and choose a semester from the drop-down menu before selecting
"Generate Request." 

7. Your evaulation will now be displayed in detail.