Installing the Library Laser Printer, Macbook
These instrctions are for setting up the Library Laser printer to print in the library on MacBooks (this is not the colored printer). This should already be installed on NMU issued computers.
Click here to view installation on a Thinkpad.
1. To add a printer, first click on the Apple icon and select "System Preferences..."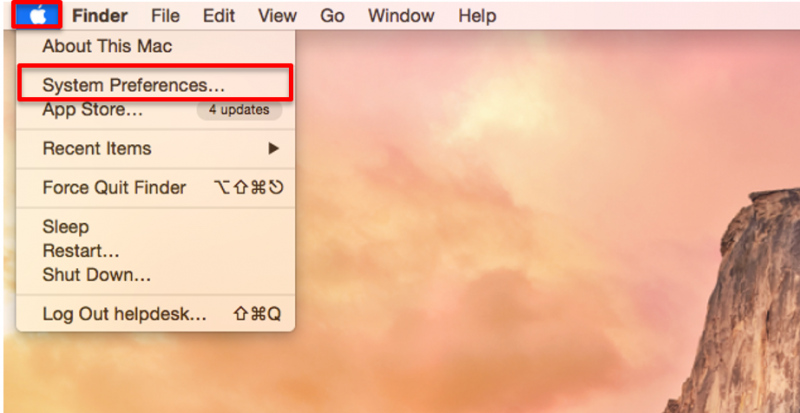 2. Select "Print & Scan" from the new window.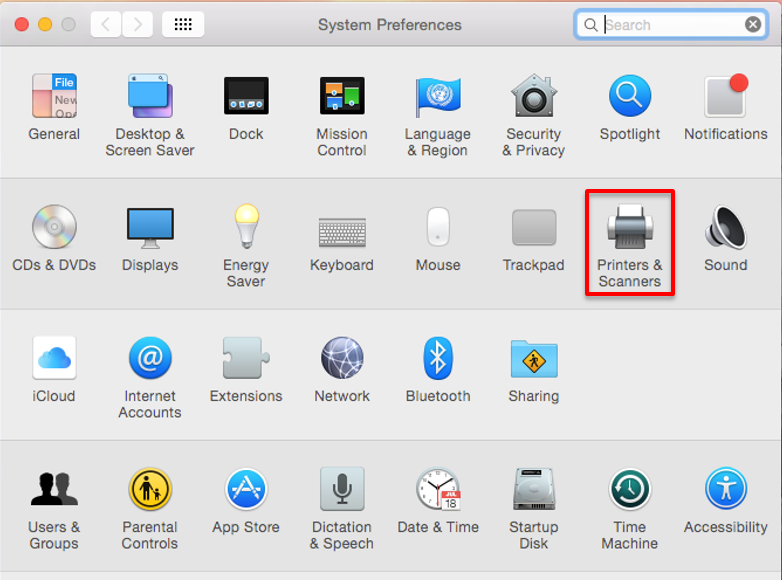 3. In the lower left of the printers list, select the "+" button to add a printer.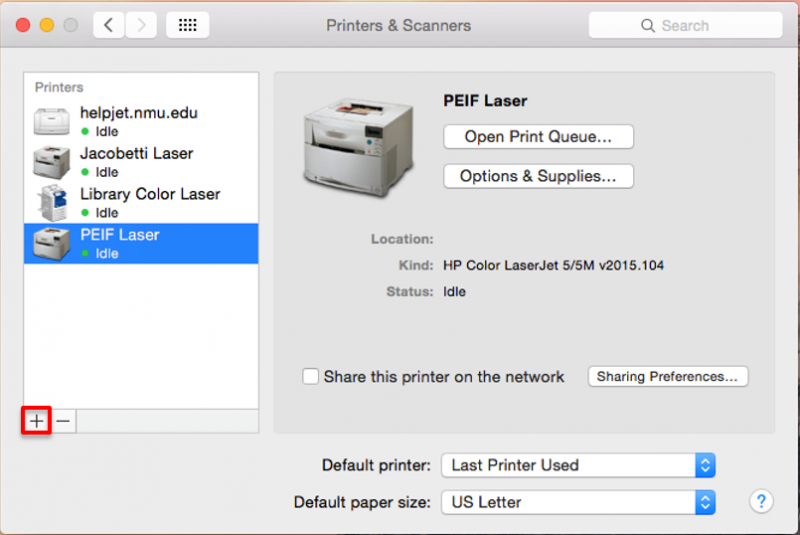 4. Click the
"IP"
tab at the top of the new window, and enter the following information.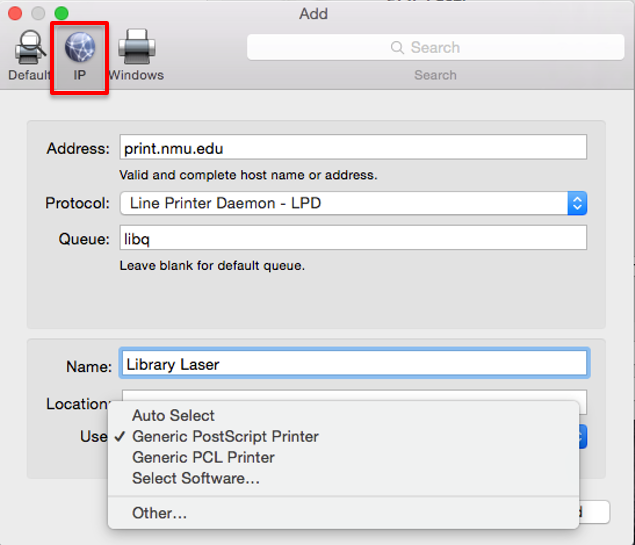 Enter "print.nmu.edu" in the "Address" field.
Choose "LPD" for the "Protocol."
Enter "libq" for the "Queue" field. 
Name the printer, such as "Library Laser." ​
Select the "Use" field to select a driver to use. 
5. Select the "Select Software..." field and choose "HP Laserjet 4200," then click "OK."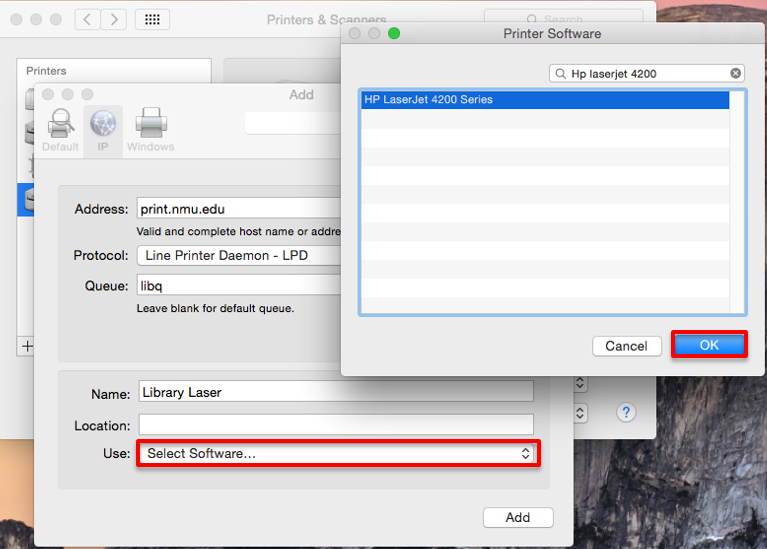 6. Select "Add" on the previous window.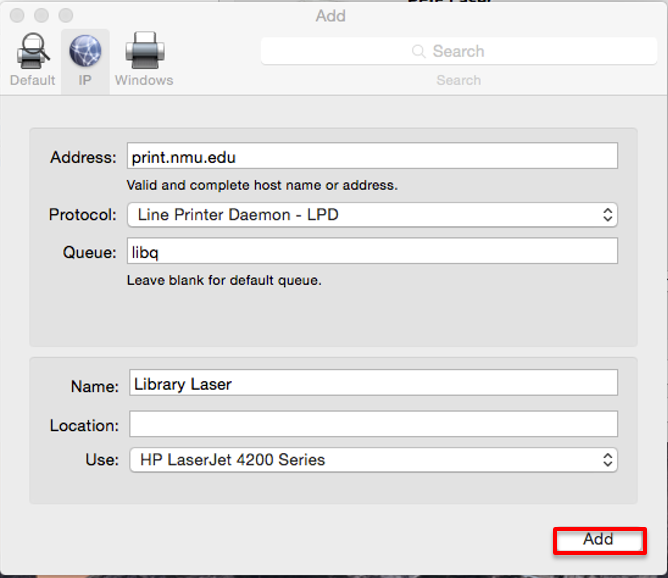 7. Select "OK." You should now be able  to print.