Disconnect a Microsoft Account from your Computer
The HelpDesk does not reccomend linking your Microsoft account with your NMU-issued machine or using the Windows Store applications as they will ask you to add an account. 
For example, you'll want to use the built-in Mail Settings app 
 rather than the Windows Mail app 

. If you do link the account you'll be prompted to log into your computer with your Microsoft credentials rather than your NMU UserID and password. If you forget your linked account password and can't log in and are unable to reset your Microsoft Password, you will have to come to the HelpDesk for a re-image as we will not be able to reset this password for you to log in. 

To unlink your Microsoft Account from your computer, follow the instructions below. Though these use Windows 10, the instructions are similar for 8.1.
1. In the Start menu, click the
"Settings"
option or search
"Settings"
and select that option.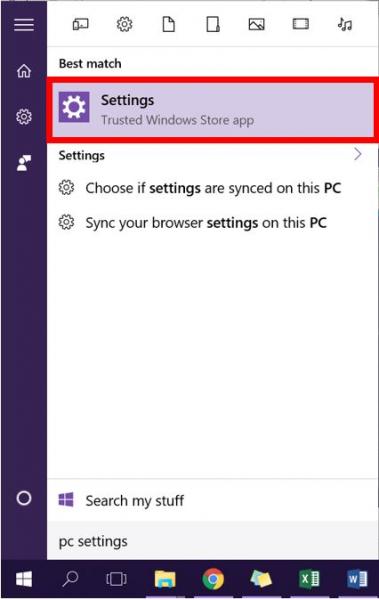 2. Select the
"Accounts"
option.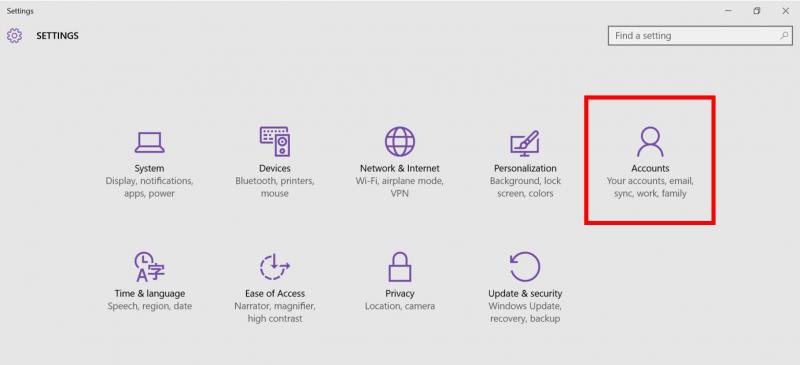 3. Click "Disconnect Microsoft Account."     

4. In the "Switch to a local account" window, type your current Microsoft password and click
"Next."
5. Fill in your username with your NMU UserID (such as jsmith), enter your password, create a hint, and select
"Next." 
6. On the final window, click "Sign out and Finish."