Controlling Email Spam
Spam emails and unwanted promotions can be filtered from your email in multiple ways. Besides deleting messages or unsubscribing to promotional sites, once you identify spam email you can filter it out. Depending on how you access your NMU mail your filtering options will be different. Choose how you access your mail to get started.
I have a default @nmu.edu account and I use webmail (SquirrelMail or Roundcube) or Outlook
I have an @mes.nmu.edu account (Microsoft Exchange Server Account) and I use Outlook
Note: Webmail RoundCube doesn't have any built-in customizable message filtering options, but both WebMail SquirrelMail and Outlook do. You can filter your mail before it ever hits your inbox on any device by using server-side filters. This will not work if you have your email forwarded to an MES or other NMU account. You can set up server-side filters by following these instructions.
@nmu.edu email using Webmail (SquirrelMail or Roundcube)
The MyUser spam filter scans your incoming e-mail and scores the probability of it being spam. Any incoming email that is classified as spam will be attached to an email that is placed in your incoming mailbox with a subject line starting with "*****SPAM*****". This will not work if you have your mail auto-forwarded to an MES, Alumni, or other NMU account. 
1. Log into
https://myuser.nmu.edu/user
 with your NMU UserID and password.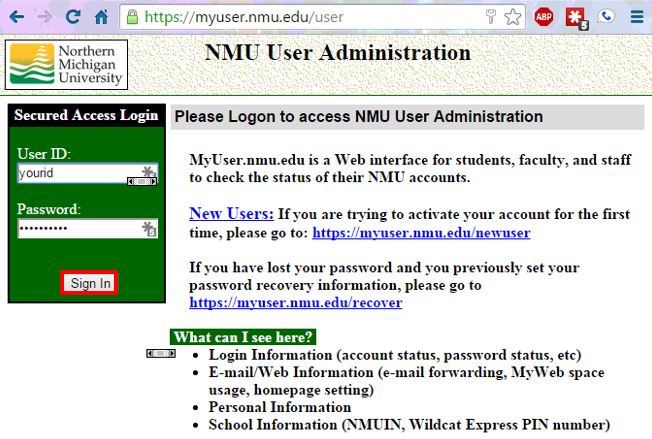 2. Click on the
"Options"
tab in the top menu.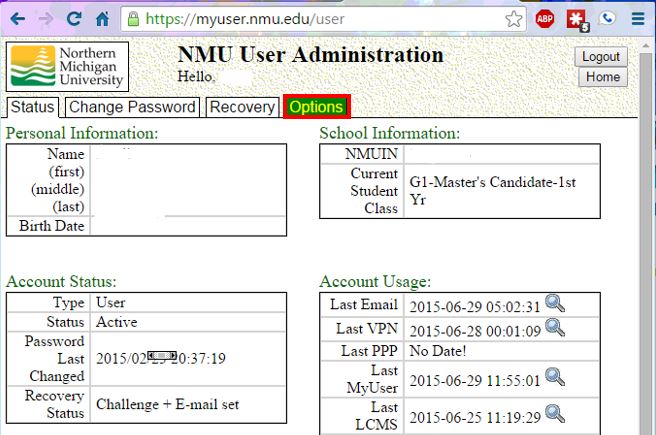 3. Select the
"Spam Filtering"
option.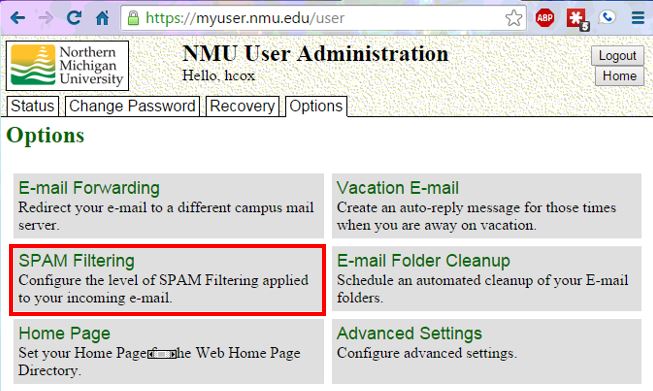 4. Change the spam level to the desired level (4 is reccomended) to filter more or less harshly, then click
"Submit." 
If things that aren't spam are getting marked as spam, consider choosing a lower level.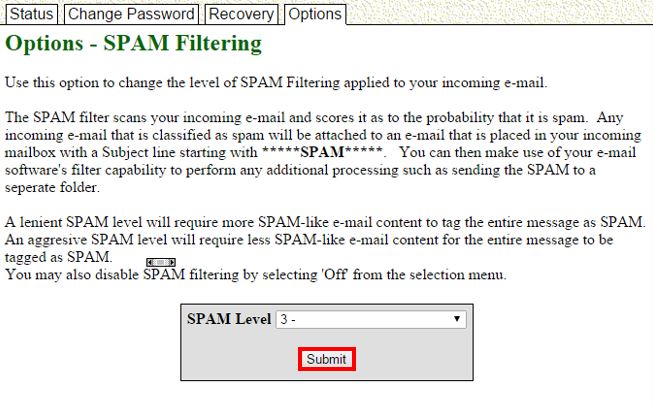 5. Spam items will now be marked with "*****SPAM*****" in the subject line so you can more easily use filters to place them in a spam or junk mail folder. Keep in mind messages identified as spam are based on a point system. Legitimate messages may still be identified as spam. You should review messages marked as spam before deleting them.
6. Set up spam filters in your mail program that will move the spam message to a designated spam or junk folder.