Check Registration Holds
Occasionally a user may not be able to register for courses because they have not met conditions or oblicagtions due to the university. For example, a student may have been suspeneded, will need to see their adviser, or it is not yet their registration time. Follow the instructions below prior to registration to ensure you do not have account holds. To learn more about holds or review the types of holds, view the Registration Hold Policy. 
 
1. Log into MyNMU with your NMU UserID and password.
2. Select the "Student Services" tab and select the "Holds" item in the upper left subsection.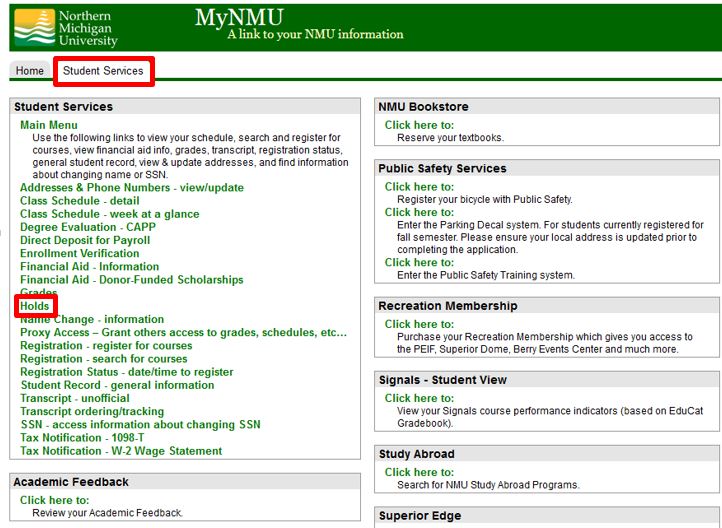 3. Your holds, if any, will now be visible.