Check Final Semester Grades
You can view your final grades online at Mynmu.nmu.edu, once they are available, by following the steps below. 
View the academic calendar
to see the dates grades are due from faculty by semester.  
1. Log into
MyNMU
with your NMU UserID and password.
2. Select the
"Student Services"
tab and select the
"Grades"
item in the upper left subsection.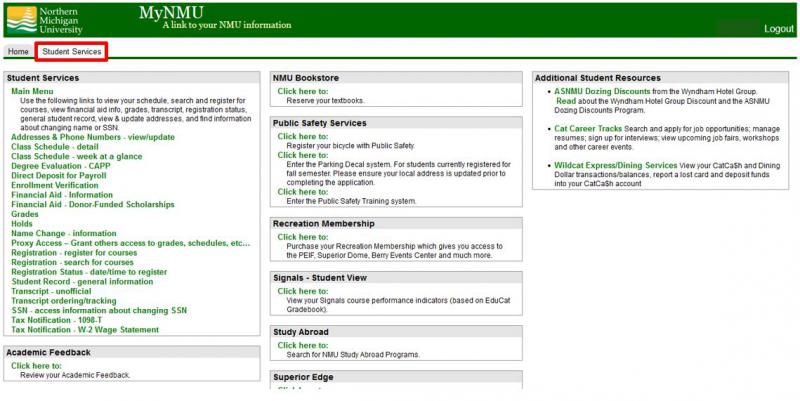 3. In the new window, select a term and click
"Submit."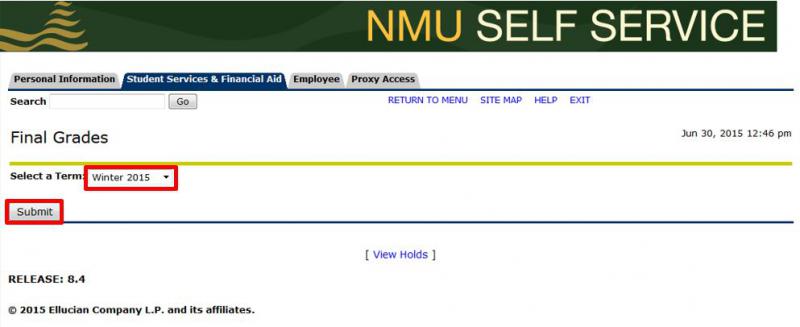 4. You will now see your grades. If you want to view another term, click the
"Select another Term"
in the lower left of the window.