Adaptive Brightness
Adaptive brightness is a a feature in Windows that uses an ambient light sensor to automatically ajust your screen's brightness to your surroundings. All computers with Windows 7, 8, 8.1, or 10 will include the adaptive brightness option. Occassionally, the feature causes issues such as randomly dimming the screen while the computer is in use. To turn the adaptive brightness on or off, follown the instructions below.
1. Click on the Start Menu icon and type
"Power Options."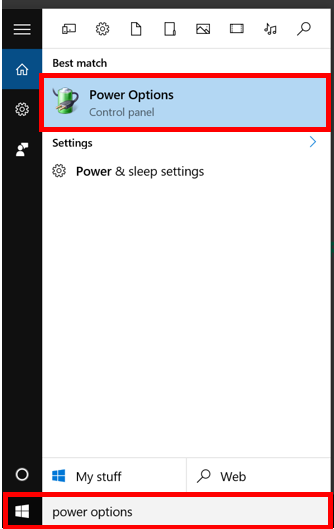 2. In the "Power Options" window, select the
"Change Plan Settings"
option from the right side of the page, corresponding with the selected power plan.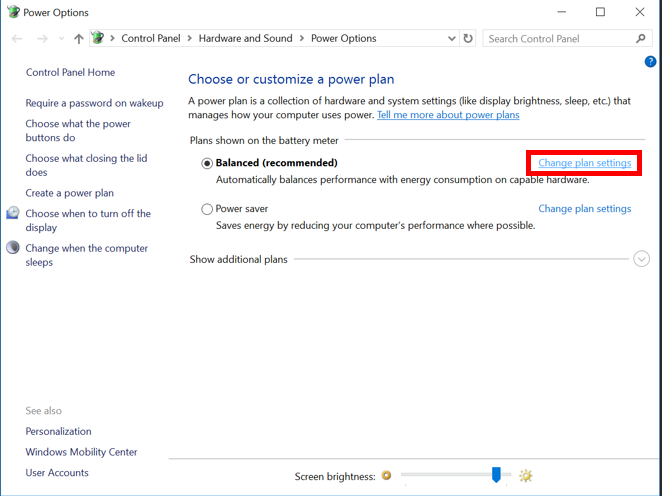 3. Once inside the "Edit Plan Settings" window, select
"Change Advanced Power Settings"
near the bottom of the window.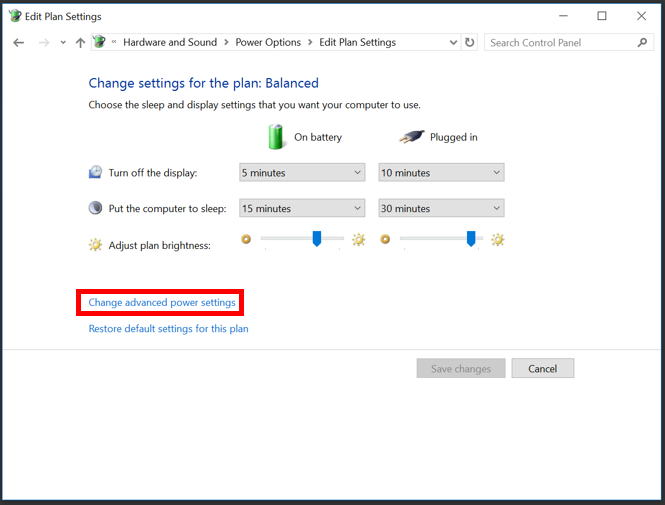 4. Scroll down the list of "Advanced Power Options" and click the button to the left of
"Display"
to expand it. Then, Expand the
"Enable Adaptive Brightness"
option. Here, you can click to toggle this option on or off for both battery and plugged use.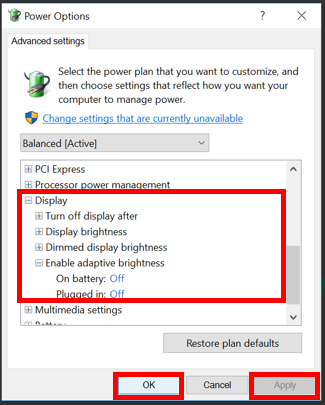 5. Once you've toggled Adaptive Brightness either on or off depending on your preference, select
"Apply"
then
"Okay"
to save changes.
Note: Depending on the way the computer is powered up the brightness might be lower than what you would expect if it is connected to AC power. If this is the case, temporarily unplug the AC power and plug it back in. The brightness should then follow the settings for AC power.